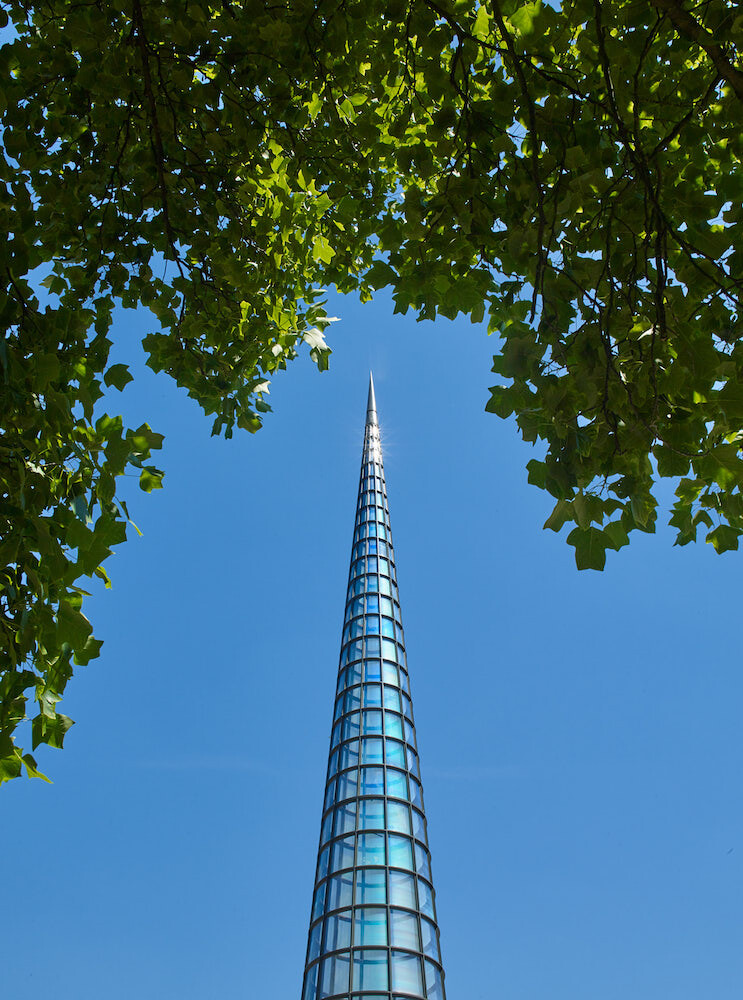 Frieze London & Frieze Masters 2018
Frieze, London
October 4–7, 2018

September 21, 2018
Frieze London and Frieze Masters return to The Regent's Park from October 4–7, 2018, coinciding with Frieze Sculpture and together catalyzing the most significant week in London's cultural calendar.
Frieze London
Frieze London 2018 will showcase the best of international contemporary art, with a discerning selection of around 160 galleries presenting their most forward-thinking artists and imaginative presentations. Global lead partner Deutsche Bank supports Frieze London for the 15th consecutive year.
Social Work: new themed section
This year's themed section will feature eight women artists who challenged the status quo and explored the possibilities of political activism in their art during the 1980s and '90s.
Focus section: Emerging Talents
Bringing together 33 galleries from Cape Town to Los Angeles, Focus features galleries aged 12 years or younger and is advised for the first time by Andrew Bonacina (Hepworth Wakefield) in collaboration with Laura McLean-Ferris (Swiss Institute, New York).
Frieze Projects: Live, Artist Award & Film
Curated for the first time by Diana Campbell Betancourt (Samdani Art Foundation/Dhaka Art Summit), the artists and galleries participating in Live 2018 are: Christian Boltanski (Marian Goodman Gallery); Vivian Caccuri (A Gentil Carioca, in partnership with Delfina Foundation, London); Liz Glynn (Paula Cooper, in partnership with Delfina Foundation, London); Camille Henrot (König Galerie / kamel mennour/ Metro Pictures); Otobong Nkanga (Mendes Wood DM); Laure Prouvost (Lisson Gallery); Pratchaya Phinthong (gb agency; in partnership with Delfina Foundation, London.); Julia Scher (Esther Schipper); and Asim Waqif (Nature Morte).
Warsaw and London-based artist Alex Baczynski-Jenkins is the 2018 winner of the Frieze Artist Award, a major opportunity for an emerging artist to present a new artwork at Frieze London. The 2018 Artist Award will focus for the first time on performance and is produced in partnership with Delfina Foundation, London.
Curated by Diana Campbell Betancourt, the 2018 Frieze Film programme feature new commissions by the Otolith Group, Paul Pfeiffer and Lucy Raven will premiere at the fair and be broadcast on national television. Frieze Film is supported by Channel 4's Random Acts.
Frieze Talks
Co-programmed for the first time by Lydia Yee (Whitechapel Gallery) and Matthew McLean (Frieze Studios) Frieze Talks will explore the role played by autobiography in art and society.
Supporting UK Institutions
The Frieze Tate Fund, supported by Endeavor, returns for its 16th year; alongside the third edition of the Contemporary Art Society's Collections Fund at Frieze, this year supporting The Box (Plymouth). Allied Editions also returns to the fair, launching exclusive artist editions at the fair to raise funds for non-profit galleries across London and guest regional partner, The Hepworth Wakefield.
The Camden Arts Centre Emerging Artist Prize at Frieze
Launching this year, the Camden Arts Centre Emerging Artist Prize at Frieze will offer an artist participating in the fair's Focus section, the opportunity to deliver an exhibition at Camden Arts Centre (London).
Restaurants
The River Cafe and Rita's join the fair for the first time this year, alongside returning Frieze favourites Petersham Nurseries, Moro, Brunswick House, Gail's Artisan Bakery, Yalumba, Company Drinks and Ahi Poké.
Frieze Masters
Frieze Masters presents more than 130 international galleries showcasing an unrivalled range and quality of expertly vetted artwork, from Old Masters and antiquities, to tribal and 20th-century art. Global lead partner Deutsche Bank supports Frieze Masters for the seventh consecutive year.
Spotlight
Curated by Toby Kamps (Blaffer Art Museum, University of Houston), the celebrated Spotlight section returns with a record 26 galleries showing solo presentations by avant-garde 20th-century artists.
Collections
Curated by Sir Norman Rosenthal, the Collections section continues to bring new types of work to the fair and showcase extraordinary artworks and objects.
Frieze Masters Talks
Curated by Tim Marlow (Royal Academy of Arts, London), Frieze Masters Talks will mark the centenary of women's suffrage in the UK, with an all-women programme of contemporary artists in conversation with museum curators and directors.
Restaurants
2018 sees the return of Frieze favourites Locanda Locatelli, Umu and Gails's Artisan Bakery alongside exciting newcomer Xu Teahouse and Restaurant.
For further information and tickets please see frieze.com.