Art Paris Art Fair 2018: celebrating 20 years
Art Paris, Paris / France
April 5–8, 2018

February 12, 2018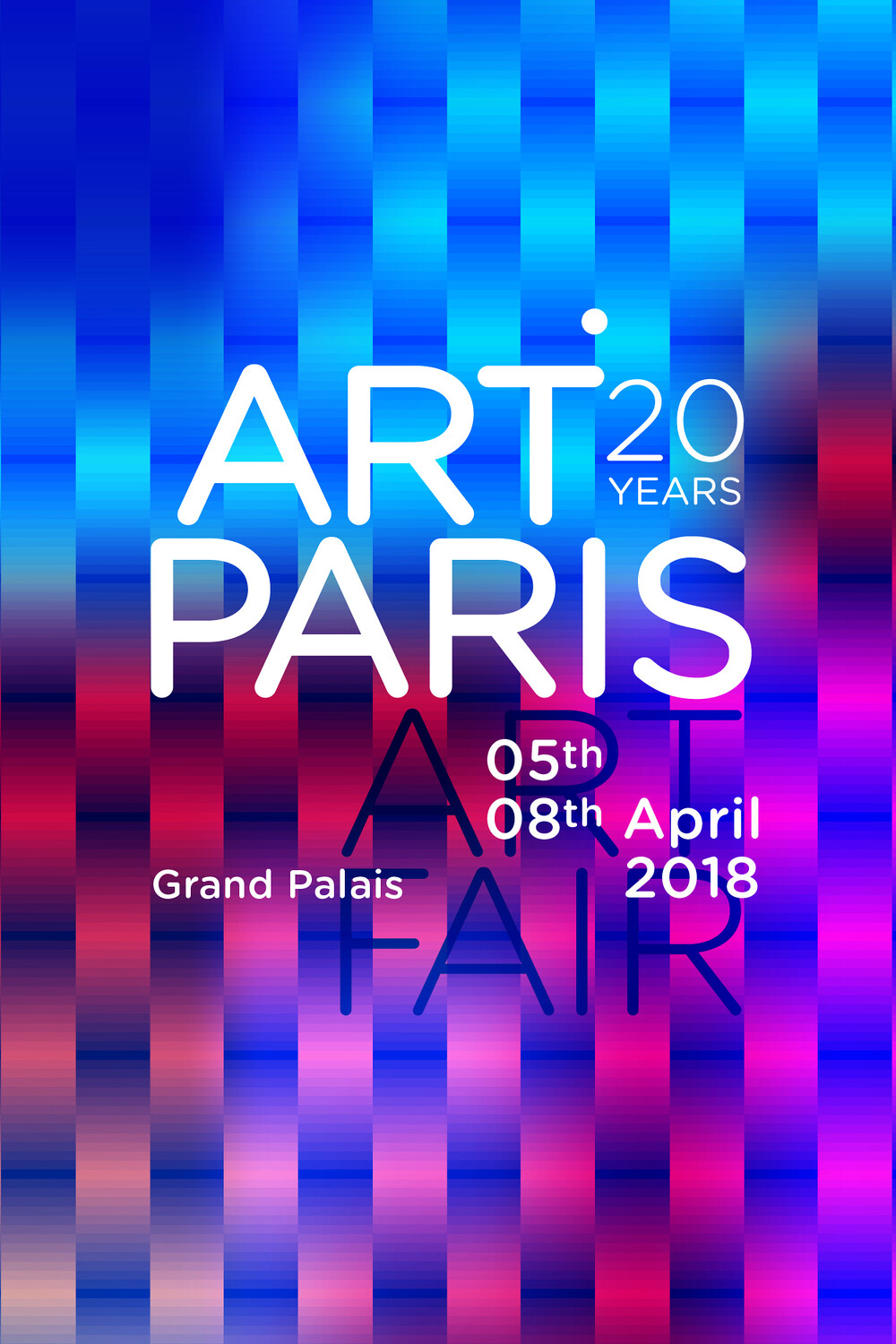 From April 5 to 8, 2018, Art Paris Art Fair is celebrating its 20th anniversary. Since its foundation in 1999, the fair has become the leading springtime event for modern and contemporary art in Paris. With 142 galleries from 23 different countries, the 2018 edition explores European art from the post-war period to the present day while emphasising the new horizons of international creation from Latin America, Africa, Asia and the Middle East.
An overview of the French art scene
True to its original vocation to support the French art scene, Art Paris Art Fair has asked guest curator François Piron to make a selection of projects highlighting 20 artists in France who both in the past and today, have managed to preserve their independence from dominant trends, remaining on the margin of the mainstream Art History.
Guest of honour: Switzerland
The prolific and diverse Swiss art scene, with its taste for all things minimal and off-beat sense of humour, is like the country itself lying at the crossroads of different European traditions and cultures. Art historian and exhibition curator Karine Tissot has been entrusted with the Switzerland guest of honour invitation. This spotlight will endeavour to promote the wealth and diversity of the Swiss scene with some 100 modern, contemporary and emerging artists represented both by Swiss and Euopean galleries, a programme of videos projected on the façade of the Grand Palais and in the Project Room, site specific projects, not forgetting a presentation of the Helvetia Art Collection focussing on young talents little known in France. The Switzerland guest of honour invitation benefits from the support of the Swiss Embassy in France.
Promises: supporting young galleries and emerging artists
The Promises sector is hosting 12 galleries with less than six years of existence which may present up to three emerging artists each. The Prize l'art est vivant, Promesses will reward at a key moment in his/her career a young talent represented by the galleries of the Promises sector.
Solo Show: encouraging monographic exhibitions
A monographic exhibition offers a special moment in an artist's career as it helps develop a better understanding of his work and, in so doing, adds to his recognition. Ever since 2015, Art Paris Art Fair has been encouraging the presentation of personal exhibitions spread throughout the fair.

In Paris during Art Paris Art Fair
A wind of change is blowing in France and Paris is more than ever asserting its place as the world capital of art. The "Springtime in Paris" VIP programme, elaborated in partnership with the capital's museums, highlights the best artistic events across Paris.
List of participating galleries
Art Paris Art Fair Office
55, avenue Kléber, 75016 Paris
T +33 (0)1 56 26 52 00 / F +33 (0)1 47 55 19 31
Press agency
Heymann, Renoult Associées: Sarah Heymann / Julie Oviedo, artparis.hra [​at​] heymann-renoult.com / T +33 (0)1
44 61 76 76
Travel management company
Turon Travel: Nicholas Chrisgtopher, apaf [​at​] turontravel.com
more from Art Paris