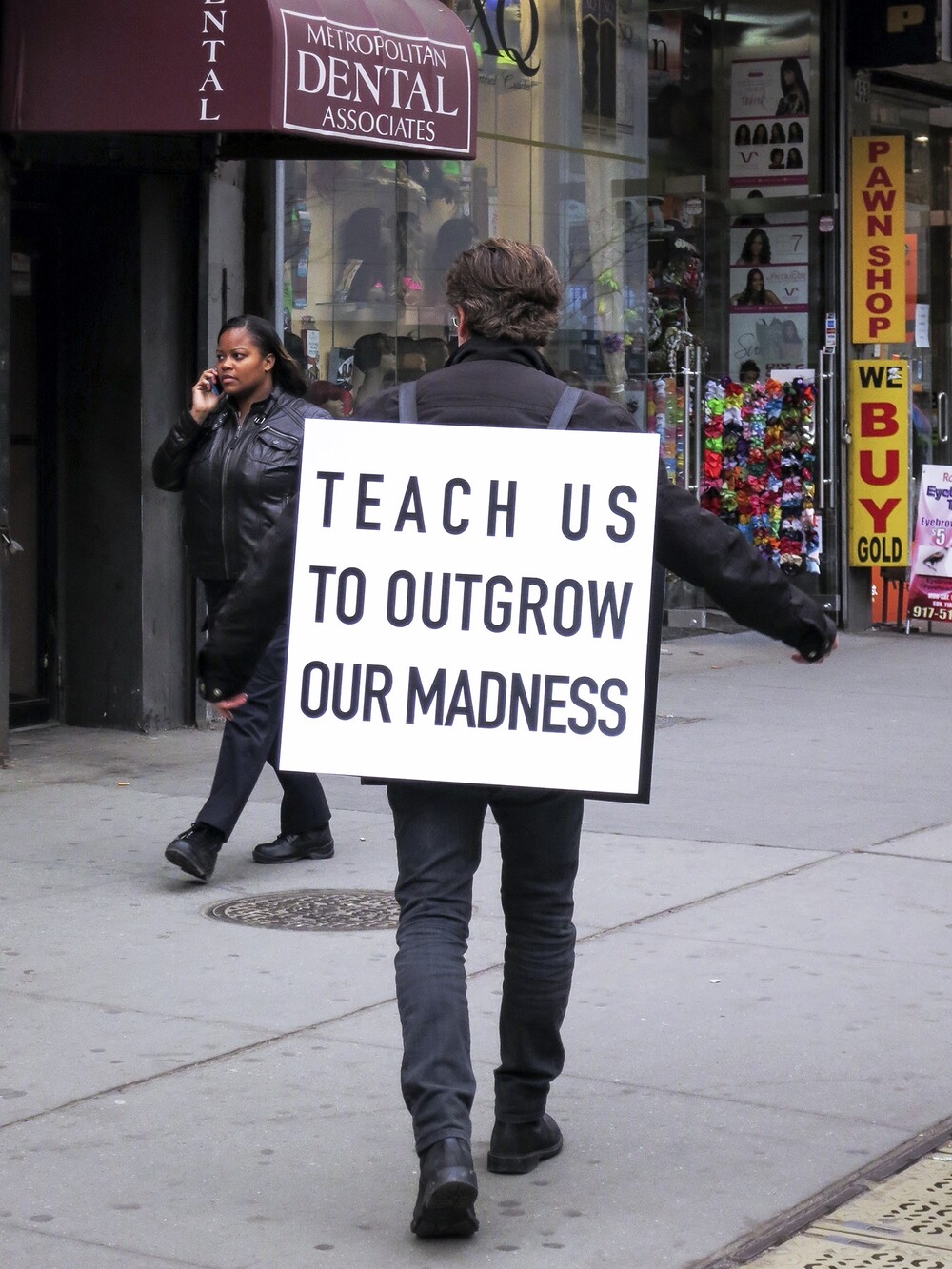 Live program at Frieze New York
Frieze, London
May 3–6, 2018

April 10, 2018
Frieze today announces the participating artists for Live, a new program of performances and installations presented by galleries, launching at Frieze New York 2018. Curated by Adrienne Edwards (Walker Art Center, Minneapolis; recently appointed Whitney Museum of American Art, New York) and entitled "ASSEMBLY," the time-based program will feature processions, ritualistic and conceptual performance alongside sound installations, banners and flags. Artists will engage with significant issues of our time and experiment with alternative modes of collectivity. Frieze New York takes place in NYC Parks' Randall's Island Park from May 3–6, 2018 and is supported by global lead partner Deutsche Bank for the seventh consecutive year.
The participating artists and galleries for Live 2018 are: Renée Green (Galerie Nagel Draxler) Alfredo Jaar (Galerie Lelong & Co./Goodman Gallery) Dave McKenzie (Susanne Vielmetter Los Angeles Projects), Raúl de Nieves (Company Gallery) with Erik Zajaceskowski, Adam Pendleton (Pace Gallery), Lara Schnitger (Anton Kern Gallery) and Hank Willis Thomas (Jack Shainman Gallery).
Adrienne Edwards, recently appointed Engell Speyer Family Curator and Curator of Performance at the Whitney Museum of American Art (New York) where she starts in May, is Curator at Large at the Walker Art Center and formerly Curator at Performa. Edwards will work closely with participating artists and galleries to present new and existing works which touch on themes including feminist protest, gun violence, racism, and queer utopias.
Visitors to Frieze New York will encounter Live performance and installations all around the fair, inside the Frame section and across Randall's Island.
Adam Pendleton's monumental Black Dada Flag (Black Lives Matter) (2015-18) will be planted on the bank of NYC Parks' Randall's Island near what is now officially called Scylla Point—noted on historical maps as "Negro Point," positioned close to Hell Gate—where the East and Harlem Rivers meet. Representing Frieze's first six-month installation on Randall's Island, the work will be in place from May 1 to November 1, 2018.
Moving works will include Lara Schnitger's hybrid performance that fuses feminist protest with notions of feminine dress, manifested through sculpture and ritual. A processional work created for urban centers, the New York debut at Frieze features a new quilted banner and textile installation, as well as the launch of a "whisper network," which will draw the audience into the performance. Raúl de Nieves and Erik Zajaceskowski will present the fair procession THANK YOU/THANK YOU, for which the artists will wear elaborately ornamental costumes that double as sound pieces, culminating in an imaginative installation; and Furtive Gestures, Dave McKenzie's solo performance as a magician, will explore the ways in which the gestures of black bodies (hands in pockets, shoulders askew, etc.) are said to signal danger or the need for surveillance.
Manifesting as a direct public address through sound, Alfredo Jaar will broadcast recorded messages by a range of artists and writers over the fair's loudspeaker; while Renée Green's Space Poem #5 (Years & Afters) (2015) will bring together 28 poetic and colourful wall banners with a new pendant sound work Begin Again, Begin Again (Years) (2018). Also working with visual emblems of civic engagement, Hank Willis Thomas will present 15,093 and 15,580 (both 2018), embroidered fabric works each recalling the American flag but with stars that number lives lost by gun violence in recent years.
Frieze enjoys a strong tradition of presenting and commissioning artists' time-based work, with live and participatory works by Dora Budor, Pia Camil, Maurizio Cattelan, Giosetta Fioroni, Liz Glynn, Anthea Hamilton, Ryan McNamara and Eduardo Navarro featured in recent editions of Frieze New York; the first performance work ever acquired for the collection of the Tate (UK), meanwhile, was acquired from Frieze London in 2004.
For further information and tickets please see frieze.com.