Alserkal Programming has appointed Hale Tenger for a commissioned public intervention guest curated by Mari Spirito, to be launched at Alserkal Avenue during Dubai Art Week in March 2018. Spirito is Founder and Curator of Protocinema, a non-profit organisation based between Istanbul and New York, and is the first guest curator to be invited to work on Alserkal Programming's artist commissions. Alserkal Programming was founded by Emirati philanthropist Abdelmonem Bin Eisa Alserkal in 2015 with a mandate to support artists whose projects are collaborative, participatory, and ephemeral. It has commissioned 18 artists to date.
Hale Tenger is an Istanbul-based multi-disciplinary artist; her installation titled Under, 2018 is the artist's first major commission in the UAE and her first outdoor intervention in almost a decade. Tenger most recently showed Balloons on the Sea, 2011, at the 57th Venice Biennale.
The form of Hale Tenger's work follows the material vernacular of Alserkal Avenue's existing buildings as a free-standing structure that visitors are invited to enter. Under, 2018 originates from the artist's memory of a fictional narrative that describes an ancient hunting ploy used by aristocrats. Nets were set in the woods much earlier than the hunting date, stretching low throughout the forest so that the birds became accustomed to living under the net, adapting by only flying low. Once the nets were removed the birds would no longer fly high, as if they had forgotten that the sky has no limits, thus becoming easy prey for the noble hunting parties. Currently, tens of millions of game birds are being bred at farms set in nature with nets, creating the same effects on these birds today, for bird hunting markets.
The physical and psychological experience of Hale Tenger's installation touches on many aspects of human behaviour and systems of control, social as well as civic. This work expresses a feeling that is shared from Tenger's home in Istanbul, to its site in Dubai, as well as across global contemporary societies. In order to re-align and/or change, the act of recognition, even the smallest shift in perspective, needs to take place. Hale Tenger's installation asks, "How have we adapted to the conditions of our time?" and "If birds can forget to fly high in the sky, what have we humans forgotten?"
Under, 2018 will be on show from March 19–May, 2018 in The Yard, Alserkal Avenue, Dubai, United Arab Emirates.
Press contact:
Charlotte York, Communications Manager, Alserkal Avenue
T +971 56 418 7999 / charlotte [​at​] alserkalavenue.ae
About Alserkal Programming
Established by Alserkal Avenue in 2015, Alserkal Programming is a platform for exhibitions, public art commissions, performances, films, talks and workshops that critically and creatively investigate themes pertinent to the region's arts community. Together, these programmes provide a platform to support the development of new ideas, open dialogue and collaboration across disciplines. With a view to working primarily with artists living and working in the MENASA region, Alserkal Programming has a mandate to support artists whose projects are collaborative, participatory, and ephemeral.
About Hale Tenger
Based in Istanbul, Hale Tenger has exhibited extensively around the world since the early 1990s. Besides her large-scale installations and single or multi-channel video works, photographic prints and sculptures are also part of her practice. Selected solo exhibitions include: We didn't go outside; we were always on the outside/ We didn't go inside; we were always on the inside, Protocinema, NY (2015); Swinging on the Stars, Galeri Nev, Istanbul (2013); Perspectives: Beirut, Smithsonian Institute, Washington (2011); Balloons on the Sea, Green Art Gallery, Dubai (2011); Never Never Land, Mannheimer Kuntsverein, Mannheim (2001); and The Closet, ArtPace, San Antonio, Texas (1997). She has participated in numerous biennials including: Viva Arte Viva, 57th Venice Biennale (2017), Haifa Mediterranean (2010), Havana (2003), Kwangju (2000), Johannesburg (1998), Manifesta (1996), São Paulo (1994), Istanbul (1992 and 1995). Her work has been featured in institutions including: Centre Pompidou, Espace Culturel Louis Vuitton, Paris; Istanbul Modern, ARTER, SALT, Istanbul; Museum Boijmans Van Beuningen, Rotterdam; Neuer Berliner Kunsverein, Martin-Gropius-Bau, Berlin; Thyssen-Bornemisza Art Contemporary, Vienna; Palais des Beaux Arts de Lille; Carré d'Art Museum, Nimes; Museum voor Moderne Kunst Arnhem; Van Abbemuseum, Eindhoven; Art Gallery of Western Australia; The New Museum, New York.
About Mari Spirito
Mari Spirito is Founding Director and Curator of Protocinema, realizing site-aware exhibitions in the world, since 2011. Spirito has programmed Art Basel Conversations since 2014, and is Associate Curator of Visual Arts, Onassis Cultural Center, New York and Athens. She launched Alt Art Space, Istanbul, and was its Curator and Director from 2015 to 2017; served as an Advisor to the 2nd Mardin Biennial, Turkey, 2012; and was Director of 303 Gallery New York, 2000–2012. She is President of the Board of Participant, Inc, New York and holds a BFA from Massachusetts College of Art, Boston.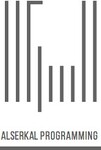 more from Alserkal Avenue