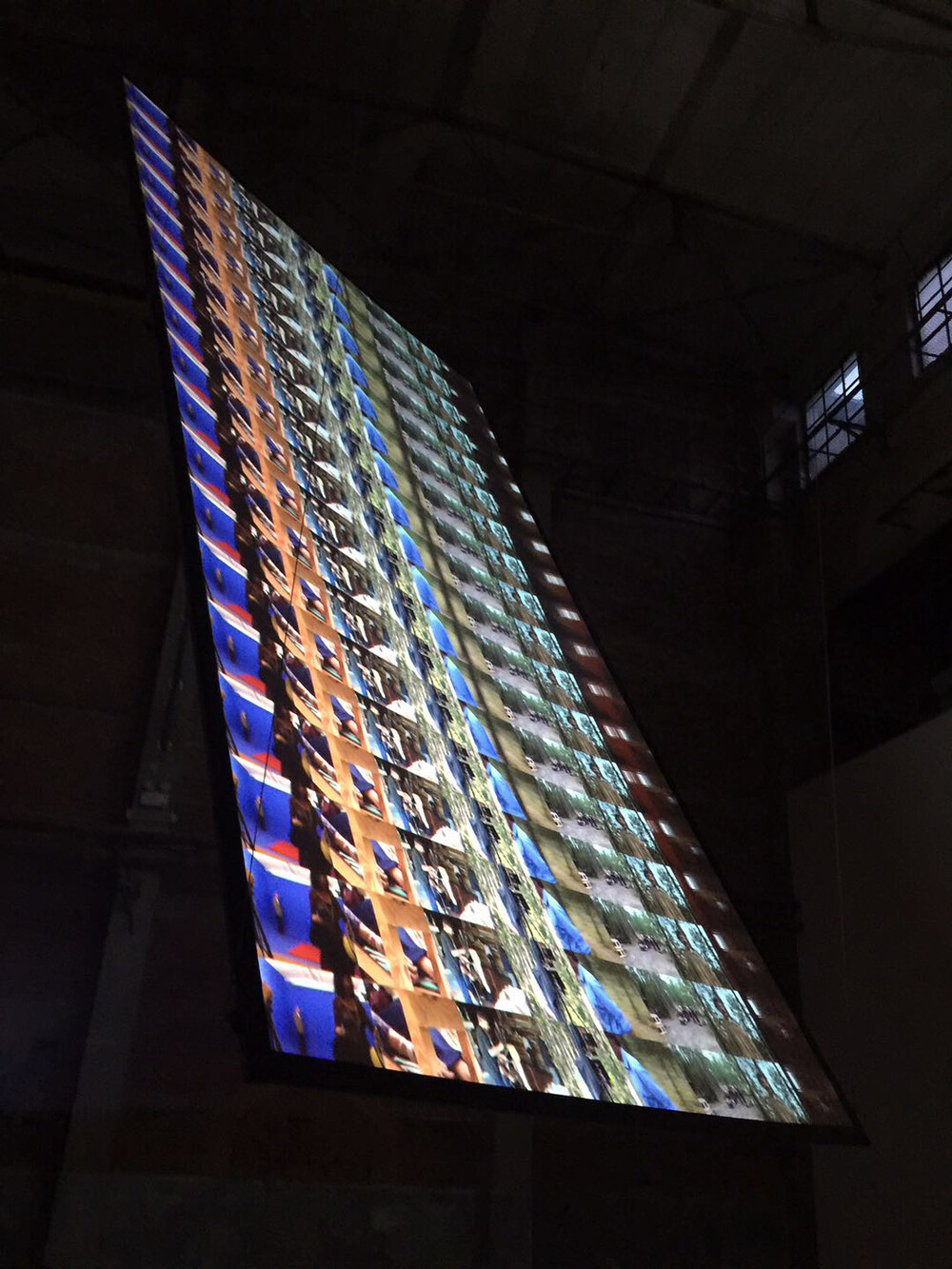 Burkhard von Harder
Detour + Distance
Being 3 Gallery, Beijing
March 24–May 5, 2018

April 19, 2018
Being 3 Gallery
The Beijing No.3 Plastic Factory Cultural Park
No.129 Nangao Rd.
100015 Beijing, Chaoyang District
www.being3.com
Being 3 Gallery is proud to announce the exhibition Detour + Distance, an appraisal of the work of photographer and filmmaker, Burkhard von Harder, portraying his singular artistic journey into and away from his German family history. This path, inspired by his interest in mystical traditions, has carried the artist through his 35-year career. Detour + Distance, is the first major survey of Burkhard von Harder's oeuvre, presented in Asia, curated by Xue Danqing, art critic and former director of Tang Contemporary Art in Bangkok. A full perspective of von Harder's elaborate creative process is evident in the 26 large-scale photographs and video installations on display in this show.
Born in 1954 on the island of Sylt in the north of Germany, Burkhard von Harder has developed a unique language that demonstrates and reveals a source of immanence, merging it with visual language. The exhibition draws upon the artist's practice of constructing layered, conceptual approaches to installations, photographs, and videos, including the new projects created for this show. These works represent varying phases of expression mined from the artist's individual and idiosyncratic practice, viewed through a prism that align the seemingly disparate threads that appear in his work from the 1980s to the present. Each section of the exhibition looks at a fresh interpretation of subjects that consume him, altering the perspective and form of the work, as he re-addresses these ideas and topics.
Detour + Distance derives from the artist's statement that his creation is a process of 'marking,' extracting moments brought forward from a tireless preoccupation with probing into the hidden histories—personal and cultural—that were once seen as taboos and covered by silence. Detour is an essential concept for an artist whose history is tied to the idea of homeland. Without the ability and will to detour and travel 'elsewhere,' Burkhard von Harder would never have been capable of overcoming the family and country that bound him to the past. Detour + Distance also refers to Burkhard von Harder's initial and lasting serendipity with China, where the detour of the exhibition itself proves that a shared common humanity can provide an appreciation of bold expression and understanding for an artist who lives beyond boundaries.
Although the forms of Burkhard von Harder's artwork are constantly evolving, he was initially trained as a photographer before moving on to film, video and other methods. Through the 1980's and 90's, he developed his practice by experimenting with various mediums including staged photographs, edited book series, appropriation and multi-media; in the 2000's, his work emerged as film and installation. This lyrically depicted body of work does not relate to any commonly applied categories but suggests that the protagonists represented, whether human or object, speak as symbols that lead us into the private and public, the present and past, the realms of darkness and the divine. For Burkhard von Harder, this fluctuating journey eventually leads to reconciliation with himself, in the form of art, an expression from the heart of a pure artist.
Burkhard von Harder's work has been exhibited at Goethe Institute, New York; Gagosian Gallery, New York; Malmö Kunstmuseum, Sweden; Camera Work Contemporary Gallery, Berlin; the Cleveland Museum of Art, Ohio; Galerie Christian Pixis, Munich; Art College of Shangdong Architectual University, Jinan, Shangdong, China; and the Phoenix Art Museum, Arizona, among others. Von Harder is a former member of ABC Artists' Books Cooperative and has self-published almost 100 books and zines between 2011 and 2013. Works in private and public collections include the libraries of the Tate Modern, London; the Metropolitan Museum of Art, New York; the New York Public Library, New York; the Cleveland Museum of Art, Ohio; and the Centre Pompidou, Paris.
For press and other inquiries, please contact: Mian bu, Artistic Director
art [​at​] being3.cn / T +(86) 010 57097603 / Wechat: being3art