Anna Vogel & Günther Förg
Deweer Gallery, Zwevegem / Belgium
October 24–December 9, 2018

October 8, 2018
Vernissage:
October 21, 3:30–6pm, In the presence of Anna Vogel
Deweer Gallery
Tiegemstraat 6A
8553 Zwevegem
Belgium
www.deweergallery.be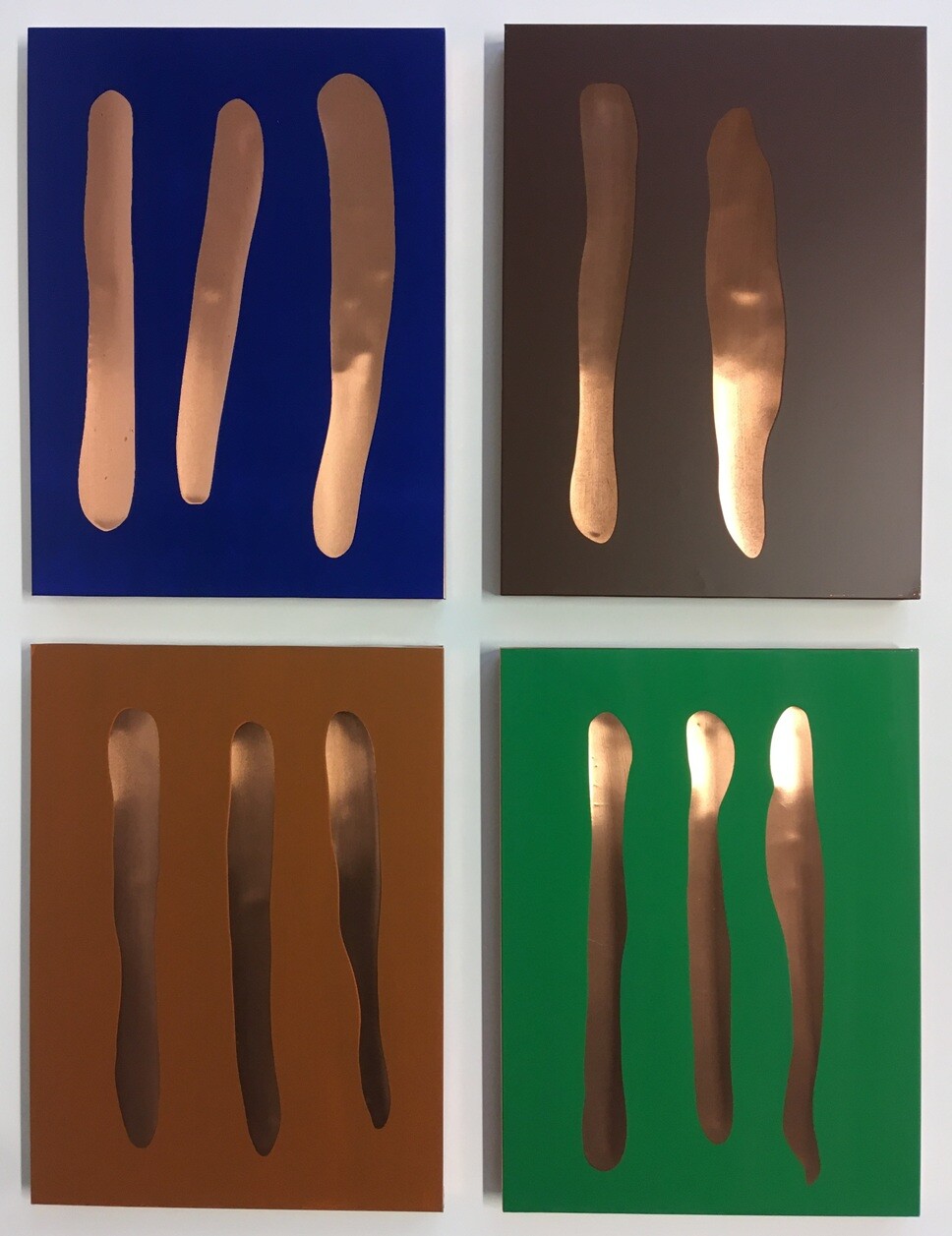 Anna Vogel: Civitas
Anna Vogel (1981, Herdecke) is an upcoming German artist. After a successful spring in which she won the ZONTA-award and participated in well-received exhibitions at Huis Marseille, Amsterdam (Netherlands), Museum für Photographie Braunschweig (Germany) and Kunsthaus NRW Kornelimünster (Germany), the artist exhibits for the second time at Deweer Gallery. Using a distinctive, timeless visual language, Anna Vogel combines her own and found photographic images which are altered through graphic additions or deletions. Some of her recent works evince a topical interest. Anna Vogel engages with subjects such as intolerance, democracy, refugee crisis and human rights.
Günther Förg
Günther Förg (1952–2013) is considered one of the most important artists to emerge from the postwar German art scene. Known for his experimental and radical approach, the artist presents an oeuvre that embodies a critique of the canon of modern art. Deweer Gallery already exhibited his work in 1991, during the group exhibition To Return To Base. This was followed by various group and three solo shows: in 1995 and 2000 (with catalogue) and in 2013. This last solo exhibition is special for many reasons. Günther Förg, already seriously ill, drew the scenography of the exhibition himself from his home in Germany.
Even though Günther Förg has made important contributions to both architectural photography and sculpture, Günther Förg is primarily recognized worldwide as one of the most important abstract painters of the past 30 years. This exhibition of Deweer Gallery focuses on his contribution to painting. Förg masterly showcased the essence of colour, the importance of the gesture that makes the colour sensation possible and the importance and possibilities of the carrier.
Since January 2018, the Estate Günther Förg is represented by Hauser & Wirth. It is their mission to work on furthering Förg's reputation in Asia and the United States.
Belgium Calling—Part II
Deweer Gallery is presenting Belgium Calling, an exhibition providing a stage for home grown artists. Although small in size, Belgium does offer a rich variety of artistic top talent. In Belgium there are many artists who enter into dialogue and confrontation with reality and the public, who profile themselves as thinkers against the grain or as servants of beauty. Early talent scouting and supporting is one of the driving forces of Deweer Gallery. Representing the diverse nature of contemporary art, the used media range from painting, drawing and sculpture to photography, video and installation. Some artists are only in the spring of their lives, such as Stevie Dix (b.1990) whose starting oeuvre bears witness to a raw, determined painting quality. In addition to names featured on the mainstream art scene, such as Panamarenko, Jan Fabre and Koen Vanmechelen, this exhibition is also an excellent opportunity to (re)discover—unjustly overlooked—pearls. Just think of the autonomous, photographic portraits of children made by Marie-Jo Lafontaine. They seem to remind us of the—since the original sin?—lost innocence. Or the clever installations of Stefaan Dheedene in which he appears and disappears at the same time.
Participating artists: Michaël Aerts, Jan De Cock, Franky Deconinck, Stefaan Dheedene, Stevie Dix, Jan Fabre, Marie-Jo Lafontaine, Panamarenko, Johan Tahon, Hans Vandekerckhove, Koen Vanmechelen, Andy Wauman.