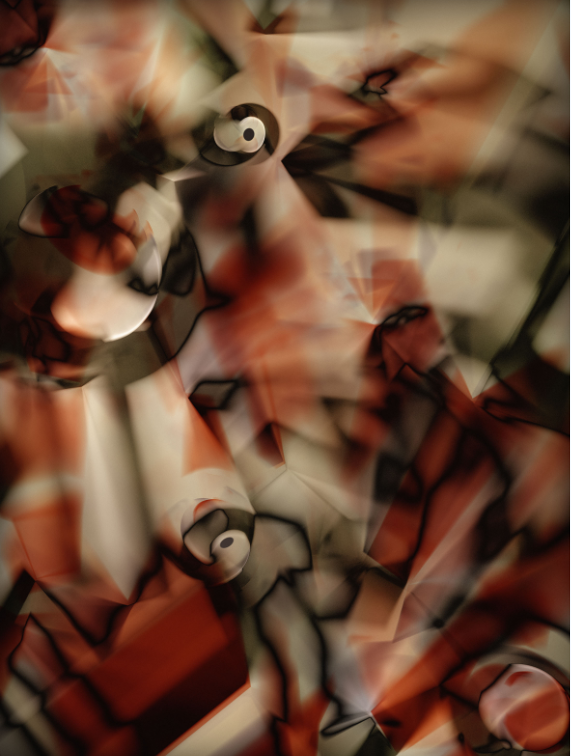 2018 ART021 Shanghai Contemporary Art Fair
ART021, Shanghai / China
November 8–11, 2018

September 26, 2018
ART021 Shanghai Contemporary Art Fair will return to the Shanghai Exhibition Centre for its sixth annual edition from Thursday, November 8 to Sunday, November 11, 2018. 103 premier galleries from 30 cities spanning 18 countries will participate in the sixth edition–marking the broadest geographical range of galleries ever presented by the art fair–and will present an array of contemporary art by both established and emerging artists.
2018 ART021 includes 5 sections:
MAIN GALLERIES, the primary section of the show, will feature 78 exhibitors specialising in contemporary art. 15 galleries will participate in ART021 for the first time this year, including: Ceysson & Bénétière ; DAG (New Delhi); Gavin Brown's Enterprise (New York); kamel mennour (Paris); KASMIN Gallery (New York); kurimanzutto (Mexico City); Kwai Fung Hin Art Gallery (Hong Kong); Liang Project Co Space (Shanghai); Nukaga Gallery (Tokyo); Pilar Corrias (London); Sies + Höke (Düsseldorf); Shixiang Space (Beijing); Szydłowski Galeria (Warsaw); The Third Line (Dubai); and Yavuz Gallery (Singapore).
APPROACH invites participating galleries to present either a solo or a group show organized around a curatorial theme, featuring no more than three artists.
BEYOND is a platform for large paintings, sculpture and installation works, located in the public area of the fair. Whitestone Gallery will stage a live painting performance by Japanese artist Miwa Komatsu, inviting audience members into a meditative experience. Untitled, a large-scale acrylic on textile painting by Katharina Grosse, presented by Galerie nächst St. Stephan Rosemarie Schwarzwälder, will be on display under the dome of the Shanghai Exhibition Centre, adding new dimension to the space.
BEYOND-EXTENDS integrates art into public life and showcase contemporary art installations outside the fair exhibition space in the heart of the city. Through artist collaborations, the sector promotes public art in China and engages with the local Shanghai community.
DETOUR: LIVED WORLDS, curated by Cesar Garcia of The Mistake Room, Los Angeles. Lived Worlds moves beyond the exhausted paradigms of trade and exchange that have come to shape our understanding of the Pacific Rim region and instead highlights the lived experiences of the peoples who reside there.
Full list of participating galleries: A Thousand Plateaus Art Space, A+ Contemporary, Aike, Alisan Fine Arts, Antenna Space, Arario Gallery, Asia Art Center, Aye Gallery, Beijing Art Now Gallery, Beijing Commune, Blain|Southern, Boers-Li Gallery, Gavin Brown's Enterprise, Caissa Besseiche (Asia) Art Centre, Ceysson & Bénétière, Chambers Fine Art, Xin Dong Cheng Gallery, Galleria Continua, Pilar Corrias, Galerie Chantal Crousel, C-Space+Local, Dag, Danysz, Galerie Dumonteil, Eslite Gallery, Gallery Exit, Fine Arts Literature Art Center, Gagosian, Hauser & Wirth, HdM Gallery, Hive Center For Contemporary Art, Hwas Gallery, Taka Ishii Gallery, Johyun Gallery, Kasmin, Tina Keng Gallery, Galerie Krinzinger, Maho Kubota Gallery, kurimanzutto, Kwai Fung Hin Art Gallery, Liang Project Co Space, Lin & Lin Gallery, Line Gallery, Matthew Liu Fine Arts, Long March Space, Madein Gallery, Marlborough, Mebospace, kamel mennour, Galerie Nächst St. Stephan Rosemarie Schwarzwälder, Nukaga Gallery, Galerie Ora-Ora, Ota Fine Arts, Pace Gallery, Peres Projects, Perrotin, Pifo Gallery, Galerie Thaddaeus Ropac, Shanghai Gallery of Art, ShanghART Gallery, Shixiang Space, Sies + Höke Galerie, Sokyo Gallery, Star Gallery, Sullivan+Strumpf, Szydlowski Gallery, Tang Contemporary Art, The Third Line, Tokyo Gallery + Btap, Triumph Gallery, Vanguard Gallery, Vitamin Creative Space, White Space Beijing, Whitestone Gallery, Yavuz Gallery, Yibo Gallery, Yiyuan Space, David Zwirner
APPROACH
a.m.space, Aroundspace Gallery, Artdepot, Aura Gallery/Aura.A Gallery, Blindspot Gallery, C5Art, Egg Gallery, Feefan's Art, Huafu Art Space, Inna Art Space, Gallery Kogure, Leo Gallery, Klowden Mann, Mofeimo Gallery, Nuoart, Qi Mu Space, Standing Pine, Zizai Space Gallery
DETOUR
Bank, Gaga, Ghebaly Gallery, Catriona Jeffries, Joségarcía, Mx, Shulamit Nazarian, Páramo, The Mistake Room (Curator's Special Project)
VIP services
Please kindly update your preferred mailing address at vip [​at​] art021.org, if complimentary VIP card delivery service is desired.
Pre-registered Collector Cards are available for pick up from the VIP Desk. Please kindly register your name to vip [​at​] art021.org.
Please follow ART021 website, Weibo and Instagram for latest information on the fair.