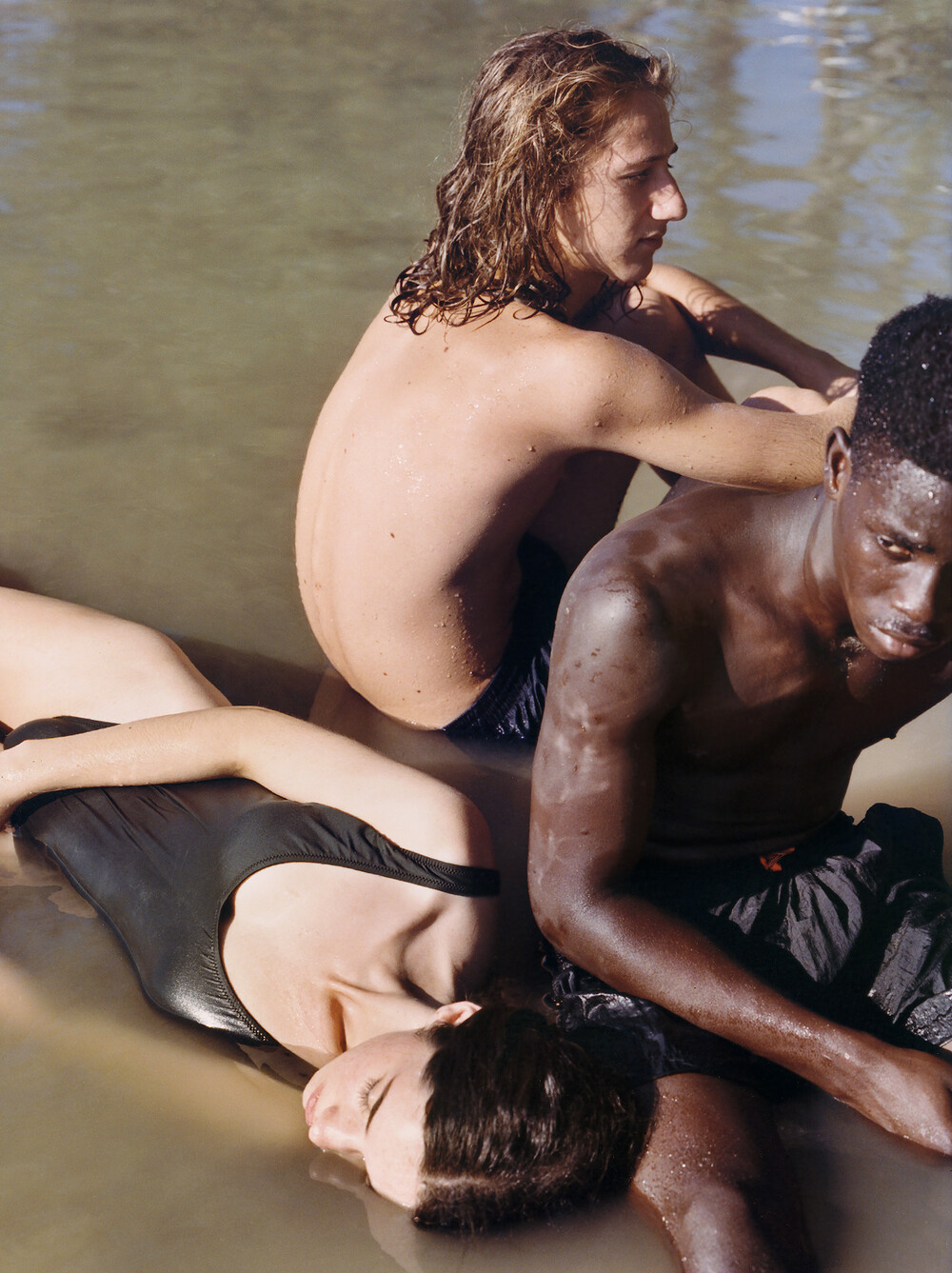 miart talks 2019
miart, Milan / Italy
April 5–7, 2019

March 26, 2019
miart – international modern and contemporary art fair of Milan announces the list of speakers of the new edition of miartalks, realized for the fourth consecutive year under the artistic direction of Alessandro Rabottini and in collaboration with In Between Art Film, the film production company founded by Beatrice Bulgari in 2012 to explore the shifting boundaries between contemporary art, video art and cinema.
Brought together under the title The Common Good, the miartalks 2019 will explore the many meanings of this concept and its present and future manifestations in the fields of contemporary art, modern art, and design with:
Maria Thereza Alves, Artist, Berlin / Paola Antonelli, Senior Curator, Architecture & Design, MoMA, New York / Sammy Baloji, Artist, Brussels - Lubumbashi; Co-founder of Picha asbl, and the Lubumbashi Biennale, Lubumbashi / Christian Benimana, Principal and Managing Director, MASS Design Group; Director, African Design Centre, Kigali / Tulga Beyerle, Director, Museum für Kunst und Gewerbe, Hamburg / Elana Brundyn, Chief Executive, Norval Foundation, Cape Town / Grégory Castéra, Co-Director, Council, Paris / Beatrice Catanzaro, Artist, Milan / Tony Chambers, Founder and Creative Director, Studio TC & Friends, London / Aric Chen, Curator-at-large M+, Hong Kong; Creative Director, Design Miami / Mel Chin, Artist, Egypt NC / Ilse Crawford, Founder and Principal of Studioilse, London / Maria Cristina Didero, Independent Design Curator and Writer; Editor-at-Large, ICON Design, Milan / João Fernandes, Deputy Director, Museo Nacional Centro de Arte Reina Sofía, Madrid / Amy Franceschini, Artist and Designer, Futurefarmers - Presence / Persistence, San Francisco CA / Flavia Frigeri, Teaching Fellow, UCL - University College London / Corinna Gardner, Senior Curator, Design and Digital, Victoria and Albert Museum, London / Teresa Grandas, Curator, MACBA - Museu d'Art Contemporani de Barcelona / Vivien Greene, Senior Curator, 19th- and Early 20th-Century Art, Guggenheim Museum, New York / Matilde Guidelli Guidi, Assistant Curator, Dia Art Foundation, New York / Sharon Hecker, Art Historian and Curator, Milan - Los Angeles / Stefanie Hessler, Writer and Curator, TBA21–Academy, London and Royal Institute of Art, Stockholm / Choghakate Kazarian, Art Historian and Curator, Paris / Teresa Kittler, Lecturer in Modern and Contemporary Art, University of York / Beatrice Leanza, Curator and Creative Director, The Global School, Beijing / Jessica Morgan, Nathalie de Gunzburg Director, Dia Art Foundation, New York / Ippolito Pestellini, Partner, OMA, Rotterdam - Milan / Nataša Petrešin-Bachelez, Independent Curator, Writer and Editor, Paris / Ahmet Öğüt, Artist, Amsterdam - Berlin / Nancy Olnick and Giorgio Spanu, Founders, Magazzino Italian Art Foundation, Cold Spring NY / Michelangelo Pistoletto, Artist, and Artistic Director, Cittadellarte - Fondazione Pistoletto, Biella / François Quintin, Director, Lafayette Anticipations - Fondation d'Enterprise Galeries Lafayette and Fonds de Donation Familie Moulin, Paris / Alice Rawsthorn, Author of Design as an Attitude, London / Marinella Senatore, Artist, Rome / Gabriele Schor, Founding Director, Sammlung Verbund Collection, Vienna / Marco Scotini, Artistic Director, FM Centre for Contemporary Art, Milan; Director, Visual Arts and Curatorial Studies, NABA, Milan / Francesco Stocchi, Curator, Modern and Contemporary Art, Museum Boijmans Van Beuningen, Rotterdam / Andrea Trimarchi and Simone Farresin, Studio Formafantasma, Amsterdam
The program is curated by:
Matteo Lucchetti, Chief Curator, Visible (Cittadellarte – Fondazione Pistoletto / Fondazione Zegna) / Hugo Macdonald, Design Critic and Journalist, London / Alberto Salvadori, Director, ICA, Milan
For a complete schedule of the conversations click here.
In Between Art Film has promoted important cultural partnerships in collaboration with several international leading institutions including: Serpentine Galleries (2019); Loop Barcelona (2018); Videocittà (Roma, 2018); Manifesta 12 (Palermo, 2018); Dhaka Art Summit (Dhaka, 2018); Lo Schermo dell'Arte (Firenze, 2017–18); Documenta 14 (Athens - Kassel, 2017); Italian Pavilion, 57th Venice Biennale (Venice, 2017); Maxxi Videogallery (Rome, 2017–18); Tate Film (London 2017–18); Biennale de l'Image en Mouvement (Centre d'Art Contemporain Geneva, 2016–18); Italian Pavilion, 55th Venice Biennale (Venice, 2013).
Main Partner: Intesa Sanpaolo – Intesa Sanpaolo Private Banking
Partners: Herno, Fidenza Village, Snaporazverein, LCA Studio Legale
miartalks powered by: In Between Art Film
Sponsors: Ruinart, Flos, Nava press
Media Partner: Elle Décor
International Media Partner: The New York Times
Official Guide: My Art Guides
Online exclusively on: Artsy