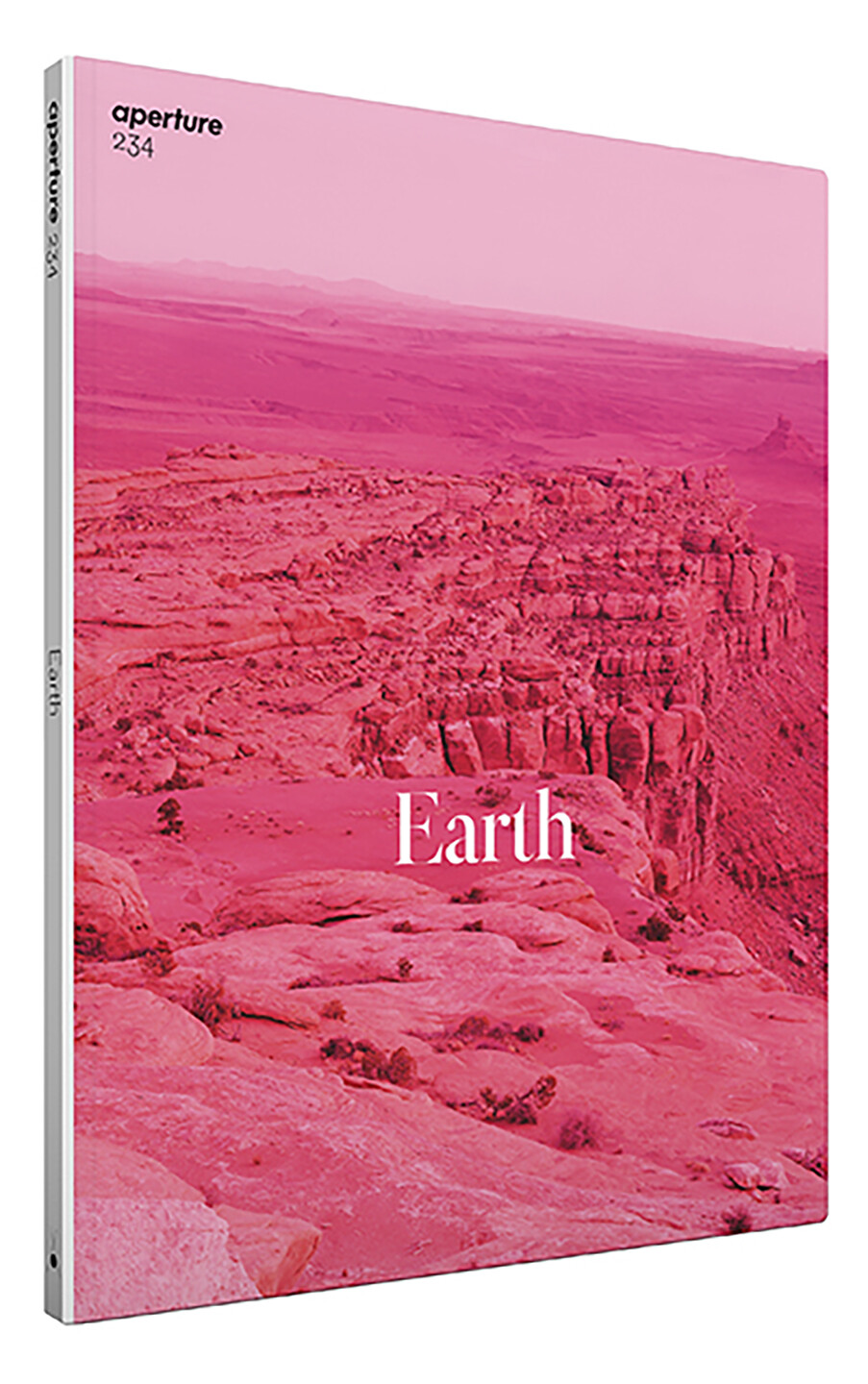 Aperture #234: "Earth"
Aperture Magazine, New York / United States
March 12, 2019
This spring, Aperture's "Earth" issue considers the natural world in the age of climate change, extreme weather, and dramatically politicized landscapes. For the issue, Aperture commissioned Carolyn Drake to document the aftermath of recent wildfires in Northern California, which destroyed communities and displaced thousands. "It is the Anthropocene," Pulitzer Prize–winning author William Finnegan writes of Drake's austere images, referring to our geological age defined by human activity. "We must look to our own agency."
"Earth" features artists engaged with visualizing the politics and poetics of the environment, from David Benjamin Sherry's lush, color-washed images of US national parks reduced in size by the current Trump Administration to Lieko Shiga's mysterious chronicle of Japan in the traumatic years following the 2011 Tohoku earthquake. With planetary life in peril, the environment remains a source of visual discovery—and a site of urgent action.
Words
"Lieko Shiga: Human Spring"
A photographer's encounter with natural disasters in Japan
By Amanda Maddox
"Ecofeminist World Building"
How can artists respond to a changing planet?
By Eva Díaz
"Art in the Anthropocene"
The aesthetic emergency of global warming
T. J. Demos in Conversation with Charlotte Cotton
"Paradise & Dystopia"
Landscape, politics, and the built environment
Thomas Struth in Conversation with Aaron Schuman
"Notions of Land"
Indigenous artists and the forms of visual sovereignty
By Wanda Nanibush
Pictures
"Carolyn Drake"
Introduction by William Finnegan
"Jochen Lempert"
Introduction by Brian Sholis
"Gideon Mendel"
Introduction by Bronwyn Law-Viljoen
"Thirza Schaap"
Introduction by Sara Knelman
"Bruno V. Roels"
Introduction by Brian Dillon
"Arguiñe Escandón & Yann Gross"
Introduction by Emmanuel Iduma
"Vasantha Yogananthan"
Introduction by Aveek Sen
"David Benjamin Sherry"
Introduction by Bill McKibben

Use #ApertureMagazine to join the conversation on Twitter, Instagram, and Facebook.
Aperture: The Magazine of Photography and Ideas
Subscribe now to save and never miss an issue.
Significant support for Aperture magazine is provided by the Kanakia Foundation.
Further generous support for Aperture magazine is provided in part by The Andy Warhol Foundation for the Visual Arts, the New York State Council on the Arts with the support of Governor Andrew M. Cuomo and the New York State Legislature, and the New York City Department of Cultural Affairs in partnership with the City Council.
more from Aperture Magazine