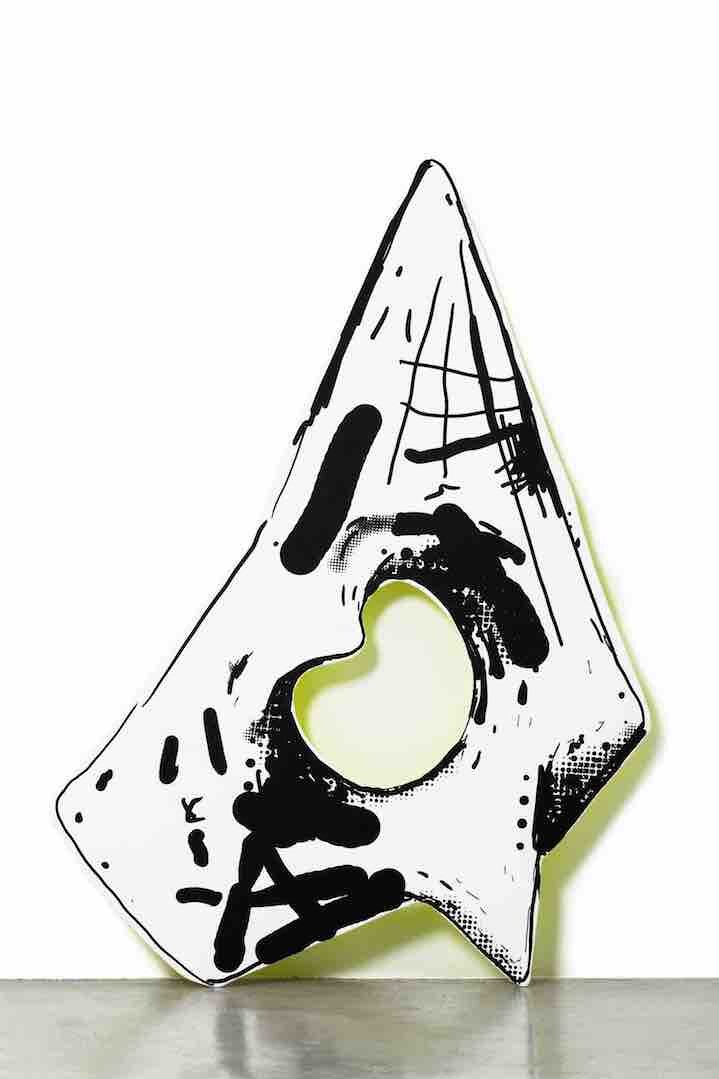 STPI Gallery at The Armory Show 2019
STPI – Creative Workshop & Gallery, Singapore / Singapore
March 7–10, 2019

February 19, 2019
STPI Gallery is the only Southeast Asian gallery at The Armory Show 2019
Featuring Aaron Curry, Do Ho Suh, Amanda Heng, Jane Lee, Kim Lim, Suzann Victor, and Entang Wiharso
STPI Gallery presents most recent works by Aaron Curry, Jane Lee, Do Ho Suh, and Suzann Victor at The Armory Show. Curry's effortless drawings in space, Lee's ephemeral installation narratives, Suh's intimate Rubbings and complex thread drawings, as well as Victor's sensitive paper pulp constellations, are solid testaments to the manifold possibilities of printmaking.
Suh's acclaimed "Rubbing/Loving" series, which had a major showcase in Victoria Miro Venice last year, are both a celebration and documentation of the artist's attachment to the artist studio at STPI, where he worked regularly over the past decade. His iconic architectural thread drawings are further explorations of home and identity. Curry's dynamic Ghost Bone works transport visitors into the elusive realm between surface and depth, highlighting line and colour as tools for abstraction. Lee's Flashback works are rigorous responses to materiality, capturing the themes of entrapment and freedom within its spectrum of panels. Victor's innovative reversal of the role of paper pulp resulted in works of outstanding luminance and weightlessness.
Other highlights include Kim Lim's prints, whose timeless, evocative motifs capture the paradox of stillness and continuous motion; Amanda Heng's collaborative work We Are the World – These Are Our Stories, which reconstruct memories through printmaking; and Entang Wiharso's Decoded works, which explore the pertinent subject of borders and division.
STPI is the only Southeast Asian gallery to take part in all three of the Art Basel fairs since 2013 and in 2017, it made its first-time participation in FIAC Paris. This year, STPI Gallery is the only Southeast Asian representative in The Armory Show.

About STPI
STPI is a dynamic creative workshop and contemporary art gallery based in Singapore. Established in 2002, STPI is committed to promoting artistic experimentation in the mediums of print and paper and has become one of the most cutting-edge destinations for contemporary art in Asia. STPI sits alongside National Gallery Singapore and the Singapore Art Museum as part of the national Visual Arts Cluster of leading institutions in the region.
STPI Creative Workshop is a rigorous space for pushing the boundaries of various print and papermaking techniques. Bolstered by specialised facilities and a highly qualified workshop team, STPI Creative Workshop produces unique collaborations with leading international artists to challenge conventions in art, explore new trajectories in their practice and share their experience with the public.
STPI Gallery is an active platform that fosters the exchange of ideas in contemporary art with its diverse exhibitions and public programme. The gallery hosts specially curated exhibitions of works produced in the STPI Creative Workshop and regularly participates in international fairs. This enables it to nurture and sustain local and international interest in both its residency artists and in the mediums of print and paper. The gallery's public programme aims to engage and broaden visitor understanding of contemporary art, while collaborations with a variety of international curators, collectors and gallerists provide a holistic experience for audiences on a global level.