Free and open to all
Quoz Arts Fest, organised by Alserkal, is the Middle East's biggest annual arts and culture festival taking place across the creative industrial neighbourhood of Al Quoz, Dubai, with the next edition on January 24 & 25, 2020.

The two-day festival of arts and culture is a cultural movement led by more than 60 thinkers and makers from the music, art, design, and performance realms in the UAE and beyond. The 8th edition of the festival will activate across the Alserkal Avenue cultural district, and the wider neighbourhood of Al Quoz, and is free and open to the public. Quoz Arts Fest is organised by Alserkal, a socially-responsible cultural enterprise founded by Abdelmonem Bin Eisa Alserkal.
Quoz Arts Fest showcases the breadth and depth of creativity across the arts that can be found in Al Quoz, with a two-day celebration of art exhibitions, live music, contemporary dance performances, food trucks, outdoor art installations, film screenings, and educational seminars, among other interactive activities for a wide range of audiences, including families.
The 8th edition of Quoz Arts Fest is the biggest yet, with the 60+ creative homegrown concepts in Alserkal Avenue participating, alongside events and exhibitions by their neighbours in Al Quoz. Quoz Arts Fest 2020 explores the theme "In Search Of…", with special programmes including the exhibition New National Dish: UAE, produced by Alserkal and inspired by FOOD: Bigger than the Plate at the Victoria & Albert Museum, London; performances by London-based performance art festival Block Universe; a free concert by Jordanian-Palestinian shamstep band 47Soul; and much more.
New National Dish: UAE by Center for Genomic Gastronomy, will open on January 24 in Warehouse 48 in Alserkal Avenue. In this forecasting piece, the Center for Genomic Gastronomy imagines the elements of a New National Dish for the UAE based on the principle concept that eaters shape the Earth through the foods and stories we celebrate, cultivate, and propagate. The exhibition, produced by Alserkal and inspired by FOOD: Bigger than the Plate at the V&A, has been generously supported by the British Council, DCMS and GREAT through the UK-Gulf Culture and Sport programme.
Block Universe, London's leading international performance art festival and commissioning body, will present performances by Egle Budvytyte, Alex Miritziu, and Himali Singh Soin across the weekend in and around Concrete, the OMA-designed building shortlisted for the 2019 Aga Khan Award for Architecture.
Regional band 47Soul will take the stage in Alserkal Avenue, on Friday, January 24. The Jordanian-Palestinian band combines traditional dabke music with electronic beats, and is best-known for creating the Shamstep, a combination of mijwiz (a levantine folk musical style) and dubstep.
Other highlights from Quoz Arts Fest 2020's programme include:
Ansaf, a contemporary dance performance by Sima Dance Company, choreographed by acclaimed Palestinian choreographer Alaa Krimed, which explores questions and concepts facing the Arab World. The performance will take place on 24 January;
The Reel Palestine Film Festival, which returns for its sixth edition, in collaboration with Cinema Akil, the GCC's first arthouse cinema whose flagship home is presented in partnership with Alserkal Avenue;
Exchanges, an artist takeover by Sara Naim, featuring 15 'stations' in Alserkal Avenue inviting passers-by to ask or answer questions;

Africa & the other 54 countries: Focus on South Africa, an exhibition of art, culture, and cuisine from South Africa by African contemporary art gallery Akka Project;
The Short+Sweet Theatre festival at The Junction, the world's largest 10-minute play festival;
First Pitch, an exhibition by American University of Sharjah (AUS) CAAD students, who will showcase the results of a semester working on design concepts for Quoz Arts Fest;
A series of talks in collaboration with Nuqat, focused on the creative economy, and drawing from the findings of 11 exploratory sessions across the region.
Press enquiries: Rania Habib, rania [​at​] alserkalavenue.ae, T +971 50 100 1105
About Quoz Arts Fest
Organised by Alserkal, Quoz Arts Fest is an annual celebration of art and culture that has been held since 2012. The festival takes place in Alserkal Avenue and across the surrounding Al Quoz, and celebrates the thinkers and makers from this creative neighbourhood. Free and open to the public, Quoz Arts Fest includes activities for all ages, including exhibitions, art installations, talks, workshops, performances, music, and more.
About Alserkal
Founded by Emirati businessman and patron, Abdelmonem Bin Eisa Alserkal, in 2007, Alserkal is a socially responsible cultural enterprise, which is deeply engaged with the arts locally, regionally and internationally. Through Alserkal Avenue, its renowned cultural district of contemporary art galleries, non-profit organisations and homegrown businesses, Alserkal has cultivated a creative economy in Dubai, supporting cultural production and spearheading disruptive business models, including the OMA-designed Concrete, a state-of-the-art exhibitions and alternative space. In addition, Alserkal supports public art commissions, residencies, research grants and educational programmes through its non-profit, Alserkal Arts Foundation.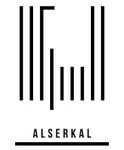 more from Alserkal Avenue