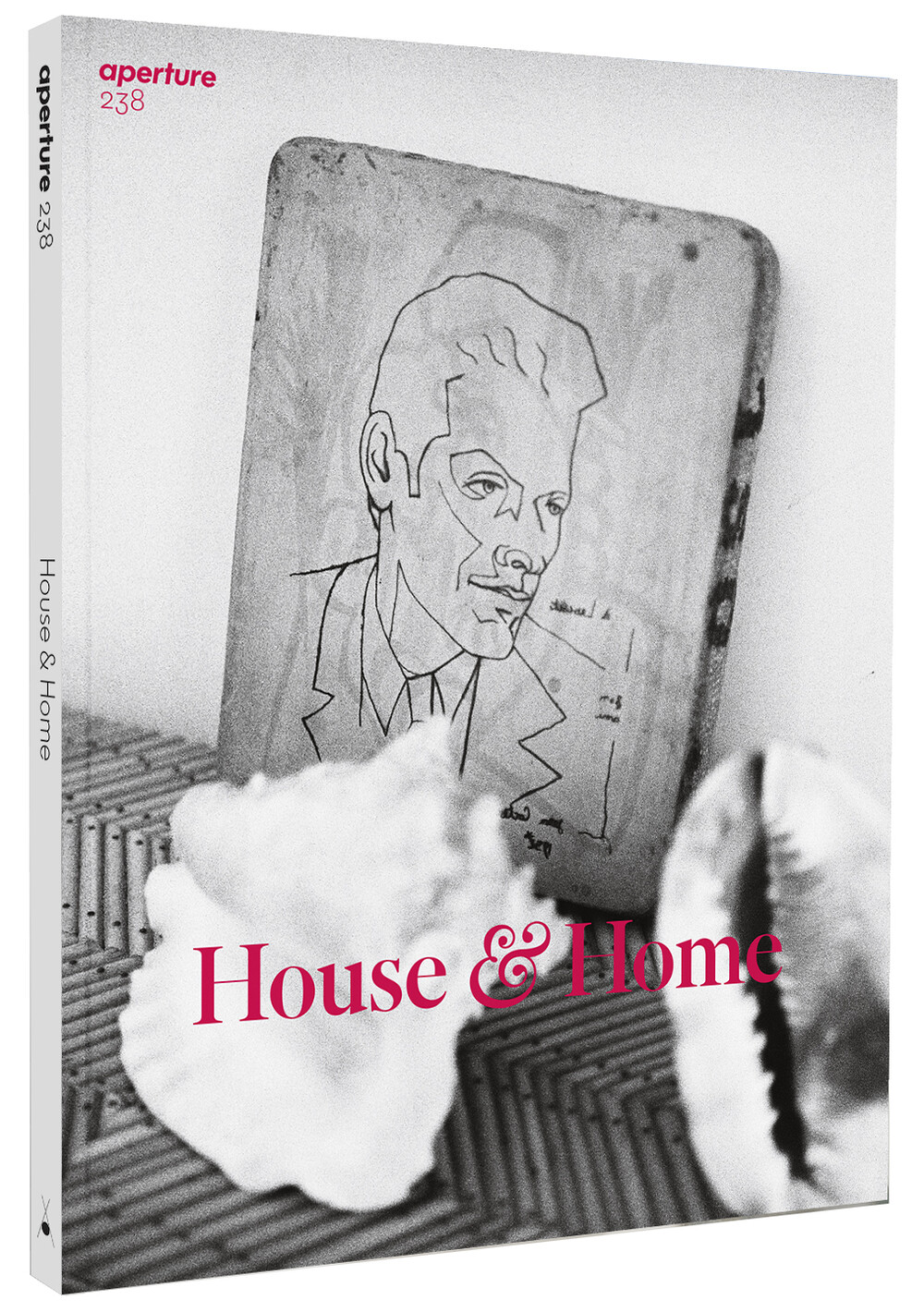 Issue 238: "House & Home"
Aperture Magazine, New York / United States
March 10, 2020
Buy this issue or subscribe and save.
How do homes serve as emblems of a moment, markers of the past, or articulations of future possibilities? The spring 2020 issue of Aperture considers the meanings and forms of domestic spaces, and the relationships between architecture, design, and photography.
In the issue:
Words
"David Adjaye"
In a world of brutal urbanism, can a home be a refuge?
A Conversation with Emmanuel Iduma
"Frida Escobedo"
Perforated concrete, overflowing images, and a "camera obscura" house
A Conversation with Alejandra González Romo
"Minimal, Messy, or Melancholic?"
In Japan, the myriad forms of longing for home
by Lena Fritsch
"Interior Life"
The inspired commissions for an irreverent shelter magazine
by Lou Stoppard
"Annabelle Selldorf"
Tranquility and precision in private homes and museums
A Conversation with Julian Rose
"Domestic Comfort"
Revisiting an iconic exhibition of family photographs
by Sara Knelman
"Denise Scott Brown"
Signs and symbols for living
A Conversation with Peter Barberie
Pictures
Robert Adams
Introduction by Pico Iyer
Ed Panar
Introduction by David Campany
Alejandro Cartagena
Introduction by Yxta Maya Murray
Fumi Ishino
Introduction by Moeko Fujii
Seher Shah & Randhir Singh
Introduction by Olivia Laing
Mauro Restiffe
Introduction by Lauren Elkin
Ezra Stoller
Introduction by Mimi Zeiger

Plus—Alistair O'Neill on photographs and book covers, Randy Kennedy on artists in advertisements, and a curriculum by Rosalind Fox Solomon
Aperture: The Magazine of Photography and Ideas
Subscribe now to save and never miss an issue.
Lead funding for the "House & Home" issue of Aperture magazine is provided by the Henry Luce Foundation. Significant support is also provided by The Kanakia Foundation. Further generous support is provided by the New York City Department of Cultural Affairs in partnership with the City Council.
more from Aperture Magazine