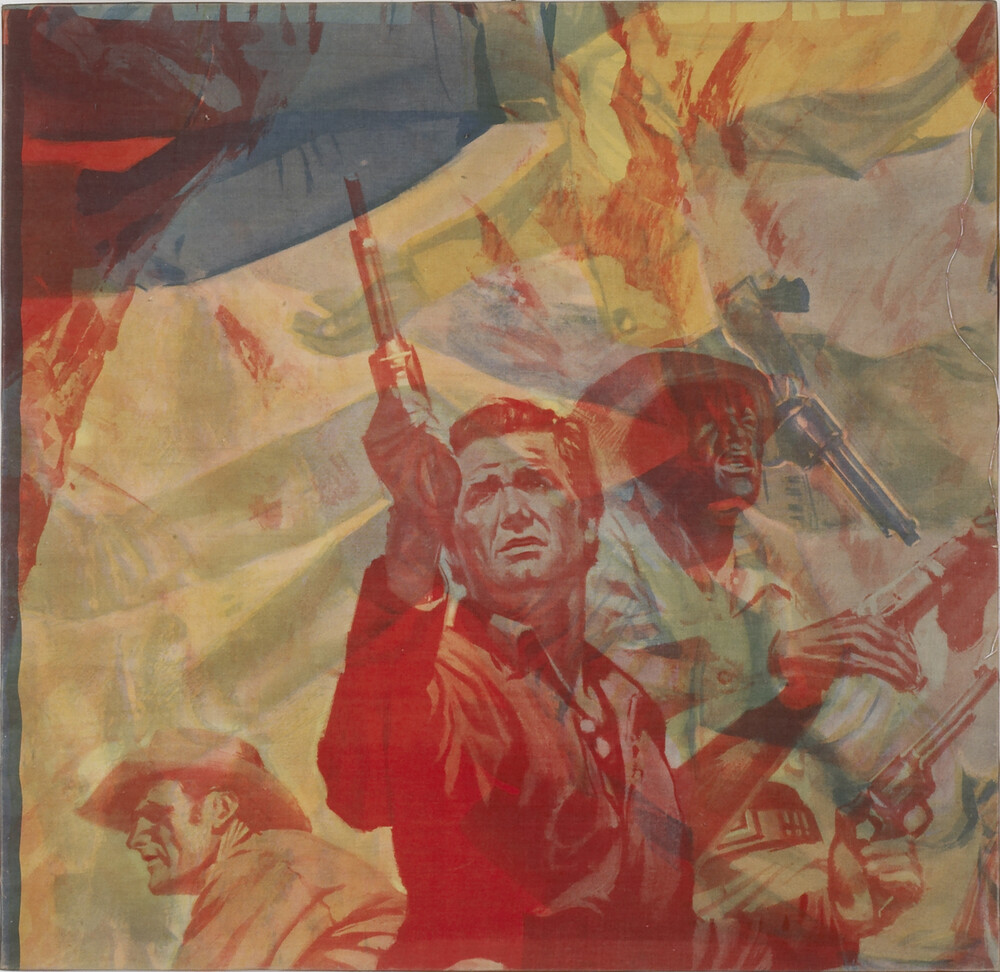 Mimmo Rotella
Beyond Décollage: Photo Emulsions and Artypos, 1963-1980
Cardi Gallery, London / UK
March 3–July 31, 2020

March 2, 2020
Cardi Gallery London is proud to present Mimmo Rotella. Beyond Décollage: Photo Emulsions and Artypos, 1963-1980. The exhibition features 74 photo emulsions and artypos that explore Rotella's multifaceted relationship with society and its contemporary icons, while brilliantly deconstructing their mythologies.
Mimmo Rotella's unique approach to mechanical reproduction disrupted and subverted the semiotic function of images into a visual orchestra. Through the use of intertwined icons—oftenplayful and colourful ortainted by traumatic events—he offers a portrait of Italy during its economic boom, anticipating communications' new global frontiers.
Based between Rome, Paris and Milan, where he settled in 1980, Rotella was active on the international art scene since the'50s. From 1953, in a revolutionary process he started creating décollages, surfaces constituted by the repasting of appropriated poster sripped from the walls in the streets of Rome. Progressively moving beyond the mere aesthetic value of the composition, by 1963 the Italian artist ventured into the technical realm of photomechanical reproduction, instead approaching found posters for their content and the symbolic value of their images. Rotella's practice became associated to the Mec-Art movement, while developingin parallel to that of masters of American Pop Art, amongst which Robert Rauschenberg, Andy Warhol, Roy Lichtenstein and Jasper Johns. Rotella took part in the seminal 1964's Venice Biennale where he presented a series of influential décollages. In 1964, Rauschenberg was the first American to ever be awarded a Lion, shifting the focus from European Modernism to American Pop Art.
"At the time, I tried to explain how these [photo emulsionson canvas] were not photographs. From the very moment a photograph was projected onto canvas, it ceased to be one; it had transformed into a work of art, having thus all the necessary characteristics of an artwork." Rotella would select images from magazines or from his own works, photograph them, and project their enlargements onto a canvas primed with photographic emulsion. His visual vocabulary is incredibly rich—often veering towards blues, greens and sepias—and populated by images from movies (8½, 1963), advertising (Accogliente, 1963), erotica (Agony, 1969), the news (Italy's trial, 1979), as well as from his own décollages (Linea B1, 1963) and photographic portraits (Paco Rabanne, 1967). These mysterious and complex works opened the doors of the Mec-Art (Mechanical Art) group to Rotella, who in 1965 was invited by its theorist Pierre Restany to partake in the important exhibition Hommage à Nicéphore Niépce. Béguier Bertini Pol Bury Jacquet Nikos Rotella.
By the mid Sixties Rotella had developed another technique, this time bringing together "art" and "typography": the artypo. In a Duchampian process of appropriation of the readymade, the artist would select posters amongst those printing proofs typographers had discarded, which he then either mounted on canvas (Uomo donna, 1966), waxed canvas (L'auto, 1969), metalsheet (Veberton, 1977) or laminated (Le chaud sourire, 1973). Proofs—whose function was merely that of warming up printing presses, controlling registers and quality of both colours and images—presented a collection of randomly placed images with areas of overprinting, a super imposition entirely dictated by the element of chance. They constitute a Babel of meanings where the random placing side by side of diverse content reveals the infinite potential of mass communication.
The exhibition will be accompanied by a fully illustrated scholarly catalogue analysing the artist's production through the key examples of photo emulsions and artypos produced throughout the '60s and '70s, most of which are included in the show.
Mimmo Rotella. Beyond Décollage: Photo Emulsions and Artypos, 1963-1980 is curated by Antonella Soldaini, Director of Mimmo Rotella Institute. Founded in 2012 by the artist's wife Inna and daughter Aghnessa, the Institute aims to preserve and promote Mimmo Rotella's legacy and work at an international level.