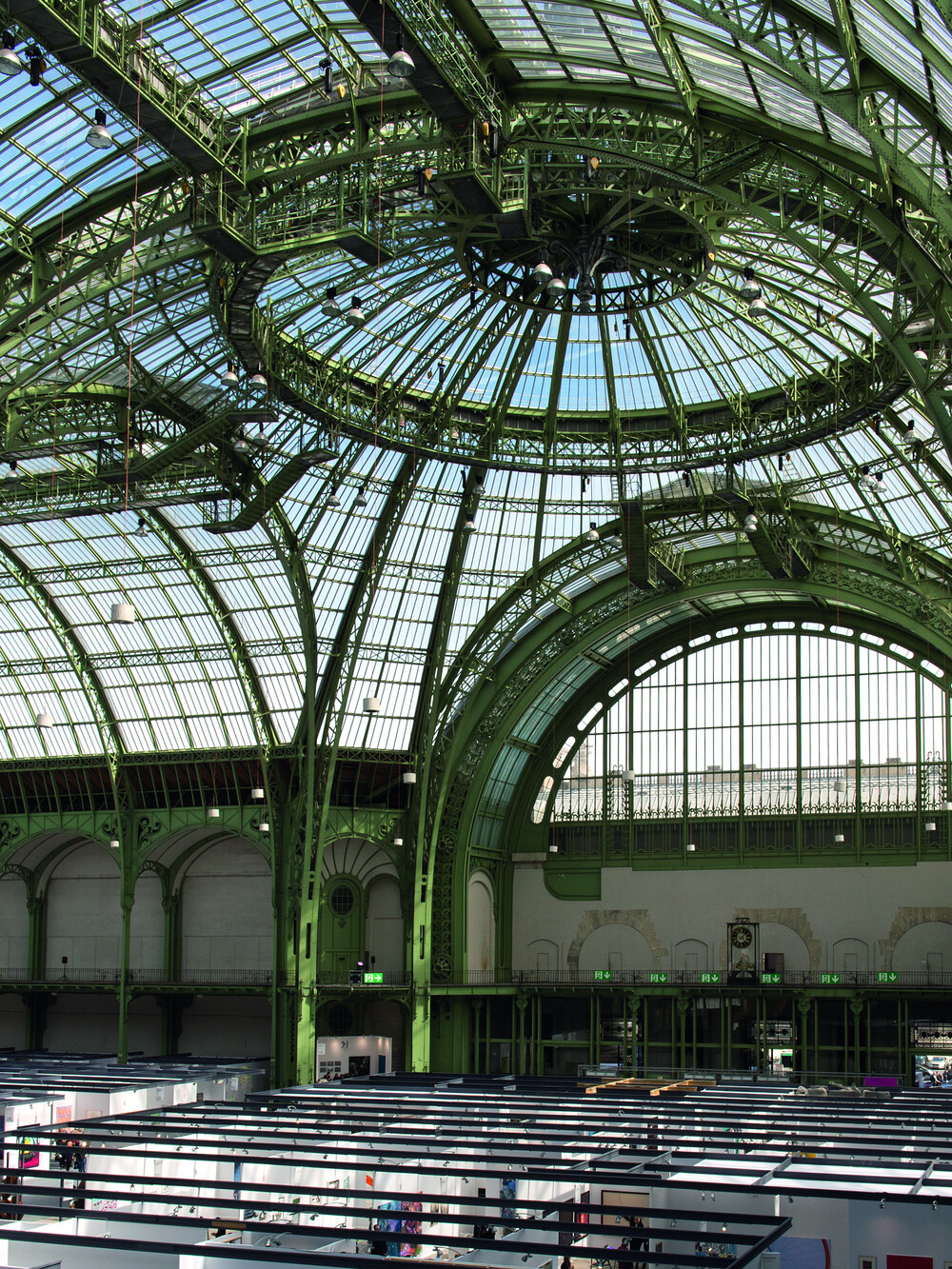 Art Paris 2020
Art Paris, Paris / France
September 10–13, 2020

September 4, 2020
Art Paris is the first cultural and market rendezvous in Europe after more than six months of interruption of fairs and exhibitions. Initially planned at the beginning of April, the fair has been successively postponed and reinvented online, to be born again from September 10 to 13 at the Grand Palais. This edition of the fair, which can be qualified as an act of resistance, would not have been possible without the support of the majority of our galleries and our enthusiastic collectors, which we would like to thank strongly.
We have heard a lot of questioning about art fairs lately: Are they obsolete or an acceptable model? Art is an essential component to the balance of existence of many people. To acquire some makes the emotion it arouses last and sharing it with loved ones is a need that requires satisfaction. Art fairs like Art Paris offer this opportunity while supporting the work of galleries and the artists they represent.
The 2020 selection, which brings together 112 galleries from 15 different countries with 36 percent of first-time participants, is also marked by the arrival of major galleries such as Perrotin, Jeanne Bucher Jaeger and Karsten Greve (who has teamed up with Caroline Smulders for the occasion), who will be joining the fair's faithful exhibitors that include Nathalie Obadia, Templon, Lahumière and Paris-Beijing. A prominent place has also been reserved for a young generation of gallerists, thereby illustrating Art Paris's vocation to be a place for discovery.
Two themes transcend this 22nd edition: a subjective and critical look at the French scene with a selection of 19 artists entrusted to Gaël Charbau around the notions of story, singular and universal stories. A thematic thread on the Iberian Peninsula highlights the Spanish and Portuguese art from the 1950s to the present day.
In addition, Art Paris encourages the presentation of monographic exhibitions, 20 this year, while supporting young galleries and emerging creation within the "Promises" sector which brings together 14 galleries from Abidjan, Brussels, Lima, Lisbon, Sofia, Marseille and Paris.
Finally, this 22nd edition of Art Paris, which combines regional exploration of the European art from the post-war period to the present day and a cosmopolitan look at other geographies such as Africa, is the last at the Grand Palais, which is closing in 2020.
Art Paris will be the first art fair to invest the Grand Palais éphémère on the Champ-de-Mars in April 2021. This spectacular temporary structure from the 21st century was designed by the architect Jean-Michel Wilmotte and will host the Parisian events until the Grand Palais reopens for the 2024 Olympic Games. A magnificent sign of hope in these uncertain times that we are going through.
Discover the list of the 2020 edition galleries.
Art Paris
September 10–13, 2020
Grand Palais
Trade only preview: Wednesday, September 9, 11am–8pm. VIP and Prestige cardholders only
Trade only early opening: for Daily Preview, VIP and Prestige cardholders only. From September 10–13, 10am–12pm
Public opening hours:
Thursday, September 10: 12–8pm
Friday, September 11: 12–9pm
Saturday, September 12: 12–8pm
Sunday, September 13: 12–8pm
Art Paris Management:
CEOs: Julien & Valentine Lecêtre
Fair Director: Guillaume Piens
Communication Director: Catherine Vauselle