ARCO 2021
ARCOlisboa, Lisbon / Portugal / ARCOmadrid, Madrid / Spain
October 23, 2020
Since its origins in 1982 in Madrid and 2016 in Lisbon, the ARCO fair has worked for the sustainable development of a market for art in a national context with an international vision; it has enhanced knowledge and learning about art and invented new ways to build bridges between places, people and ideas.
2021 promises a new and hitherto unseen scenario and working model, but the foundations on which ARCO operates remain intact and only the solutions will have to change, adapt and evolve.
Therefore, 2021 will once again see ARCO being held in both Madrid and Lisbon. Two fairs, each on its own scale and with its personal idiosyncrasies adapted and tailored to the realities of each context.
ARCOlisboa 2021 will be the time for reuniting with contemporary art in the Portuguese capital. From May 13 to 16, Lisbon will once again become one of the most attractive and interesting artistic and cultural centres in Europe. It will be the occasion to celebrate together the fifth anniversary of a fair that is part of the cultural and social fabric of a unique city.
Around 70 national and international galleries will participate in ARCOlisboa 2021 to show the vibrant artistic scene in Portugal in dialogue with interesting projects from around the world. The General Programme, made up of the galleries selected by the Organising Committee, will once again be the main focus of the fair. Added to this are the curated programmes: the successful Opening section, with participation from a greater number of galleries curated by Kunsthalle Lissabon, will contribute new artists and scenes; and Africa em Foco, once again curated by Paula Nascimento, an independent curator from Luanda, will offer interesting discoveries to collectors and fans of African art.
For its part, ARCOmadrid 2021 will have a special celebration to mark its 40th anniversary from July 7 to 11 with the desire to make it possible to find a safe way to meet together where art will once again be the centre of the conversation.
As a tribute to 40 years in the sector, the next ARCOmadrid will bring together a selection of big names from leading international galleries that have played an important role in the fair history. They will be invited to participate in a section called ARCO 40 Aniversario—curated by María Inés Rodríguez, director of Tropical Papers and associate curator for modern and contemporary art at MASP, São Paulo; Sergio Rubira, independent curator and professor of Art History at the Complutense University of Madrid, and Francesco Stocchi, curator of Modern and Contemporary Art at the Boijmans Van Beuningen Museum, Rotterdam, and co-curator of the 34th São Paulo Biennial. This special participation is designed to complement the content presented by the galleries selected by the Organising Committee to take part in the General Programme, and by the participants in the Opening section, who will be selected by Övül Durmuşoğlu, a Berlin-based critic and independent curator, and Julia Morandeira, a Madrid-based curator and researcher.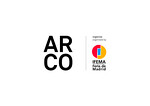 more from ARCOlisboa, ARCOmadrid