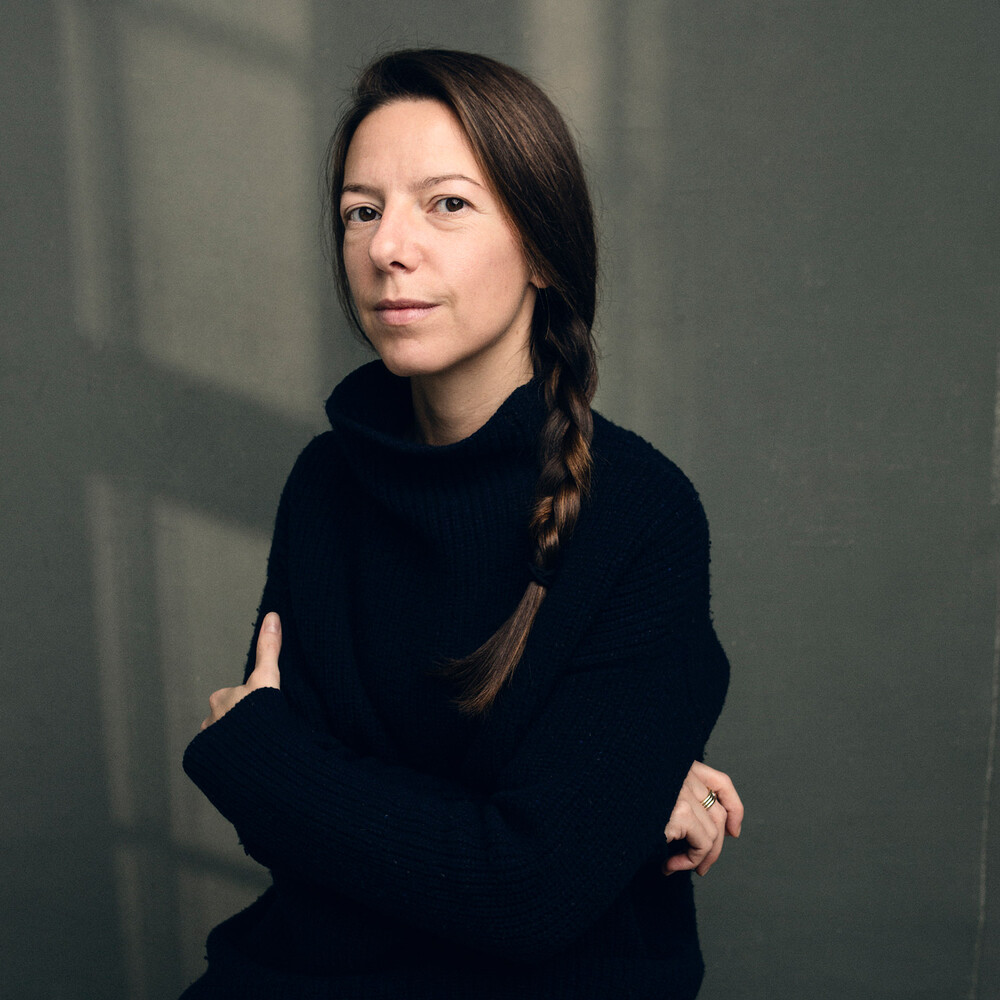 Francesca Bertolotti-Bailey appointed CEO
Cove Park, Argyll & Bute / Scotland
November 19, 2020

November 19, 2020
Cove Park is delighted to announce the appointment of Francesca Bertolotti-Bailey as Chief Executive Officer of Cove Park, effective from January 1, 2021. She replaces Julian Forrester, Cove Park's Director since 2009, who retires in December.
Cove Park is an international artists' residency located on an outstanding rural site on Scotland's west coast. Established in 2000, Cove Park hosts national and international artists working in all art forms and at every career stage. It is committed to supporting artists by offering the time, space and freedom required for research, peer-to-peer exchange and the development of new work. It fosters a supportive and stimulating context in which new ideas can be developed, tested and shared.
Francesca Bertolotti-Bailey is a producer, curator and editor with a background in economics, management and cultural policy. She recently worked as Acting Head of Programme at Kettle's Yard, the modern and contemporary art gallery of the University of Cambridge. Between 2014–18 she was Head of Production and International Projects at the Liverpool Biennial of Contemporary Art, where she co-curated the 2016 and 2018 editions. Between 2010–13 she was responsible for multi-disciplinary curatorial programmes at Artissima, the international contemporary art fair in Turin, Italy. Previously, she worked at Fondazione Pirelli Hangar Bicocca in Milan and in various art galleries and not-for-profits in Italy, France and the US. Between 2016–18 she was also Associate at Large of Council, a Paris-based organisation focused on societal issues, and the integration of artistic, scientific and civic forms of action and expertise. Since 2016 she has been co-directing The Serving Library, a nomadic institution that variously serves as a publishing platform, a seminar room, a collection of framed objects and an event space.
As CEO, Francesca Bertolotti-Bailey will lead Cove Park into the next stage of its development, resetting and reorienting the organisation's strengths and resources. She will expand existing networks and build new partnerships to connect Cove Park locally, nationally and internationally, reflecting the diversity of current artistic research and engaging with the most pressing issues of our time.
On behalf of the Board of Trustees, Lauren Dyer Amazeen, Chair, said: "Francesca brings a combination of vision, commitment, and international perspective to Cove Park at this key moment in our history, when we must address the challenges affecting the role of residencies within the cultural landscape. Her sensitivity to the urgent issues of our time, her understanding of artists' and creative thinkers' needs and aspirations today, and her determined leadership will focus our energies and resources on building a sustainable platform for creative reflection and exchange of ideas, contributing to the larger cultural impact and value of fostering contemporary artistic practice."
Francesca Bertolotti-Bailey said: "I am truly honoured to join Cove Park, an artists' residency that I have long admired for the integrity of its vision and the impact of its activities. Its increasingly crucial role within the international cultural ecosystem is clear in the words of the many artists I know who have spent time in residence. Working with the extraordinary Board and Team, I look forward to expanding Cove Park's commitment to individual and collective artistic practice, and to asserting the organisation as a progressive public asset. Here I would also like to acknowledge colleagues and friends past and present for all that I have learnt from them, and for their constant support and advice."
Over the last 20 years, Cove Park has welcomed over 1,900 national and international artists, researchers, curators and producers to its outstanding 50-acre rural site in Argyll & Bute, on Scotland's west coast. Its programme of residencies supports both individuals and collectives, working in all art forms and at every career stage, promoting experimentation, collaboration, cultural exchange and the production of new work. Between 10 and 20 artists can take part at any one time, creating opportunities for peer-to-peer exchange, the discovery of alternative approaches and the acquisition of new knowledge.
For further information please contact: Alexia Holt, Associate Director / Visual Arts Programme Producer, alexia.holt [​at​] covepark.org