The Print Center is pleased to announce a public intervention by Carmen Winant: twelve distinct posters designed by Winant, sited in thirty bus shelters across the City of Philadelphia. The posters feature t-shirts from the archive of Women In Transition (WIT), a Philadelphia social services organization that supports women experiencing domestic violence and substance abuse. The shirts were decorated by domestic violence survivors as part of the Clothesline Project, a world-wide initiative started in the 1990s to address violence against women, for which survivors decorate t-shirts with words and drawings to express their feelings. Their creations are then hung in a public place, acting as testimony to their experiences.
The shirts were photographed in WIT's offices by Winant with Jaime Alvarez. Propped up by cardboard inserts or clothes-hangers, the shirts appear as if they are sitting on desk chairs or at tables. Winant literally re-embodies the shirts, reviving their voices and stories of perseverance in the face of abuse. Modeled after public service announcements, these posters raise awareness of issues around domestic violence, relay information about services and support, and, according to Winant, "give voice to the archive from survivors."
The public intervention is presented in conjunction with Winant's major exhibition, A Brand New End: Survival and Its Pictures, at The Print Center. Through an expansive consideration of image making, domestic violence and the feminist movement, Winant illuminates the often-invisible experiences of women, as well as feminist strategies for survival, revolt, self-determination and achieving personal agency. The exhibition and public intervention are comprised entirely of newly commissioned works which incorporate archival materials from WIT and the National Coalition Against Domestic Violence. Developed through intensive research, this unique collaboration between an artist and social service organizations probes the problems and possibilities of picturing domestic violence. Winant's project highlights the power of print in representing how women view themselves and how photography can serve as a tool in the struggle for individual autonomy and self-representation.
The title of the exhibition was inspired by one of the shirts, which has the handwritten text: "Though no one can go back and make a brand new start, anyone can start from now and make a brand new end." In addition to appearing in bus shelters, the photographs of the shirts were translated into almost two hundred 35mm slides, which are projected in the exhibition as part of a room-sized installation titled Healing from trauma is a process that involves joy and coalition.
Winant is a prominent photography-based artist who was raised in Philadelphia and lives in Columbus, OH. She utilizes installation and collage strategies to examine feminist modes of survival and revolt. Winant is the Roy Lichtenstein Chair of Studio Art in the Department of Art at The Ohio State University. She was a 2019 Guggenheim Fellow in Photography and has exhibited her work widely, including at the Museum of Modern Art, New York. In 2019, Winant mounted 26 billboards across Canada as part of the Scotiabank CONTACT Photography Festival. Her recent artist books include My Birth (SPBH Editions and Image Text Ithaca Press, 2018), Notes on Fundamental Joy (Printed Matter Inc., 2019) and Instructional Photography: Learning How to Live Now (Self Publish Be Happy, 2022).
A Brand New End: Survival and Its Pictures is organized by Ksenia Nouril, PhD, The Print Center's Jensen Bryan Curator. The project has been supported by The Pew Center for Arts & Heritage and is on view through July 16, 2022.
Bus shelter locations are indicated on this map.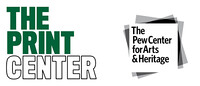 more from The Print Center