Interdisciplinary Residency
Oak Spring Garden Foundation, Upperville / United States
May 6, 2022
The Interdisciplinary Residency program is OSGF's flagship residency program—piloted in 2021, OSGF now awards about 40 Interdisciplinary Residencies annually. Each Interdisciplinary Residency session is designed to support residents who might be: artists, conservation practitioners, researchers, scholars, scientists or writers who are pursuing work inspired by plants, gardens and landscapes. The goal of this program is to provide individuals with the time and space to pursue their own creative projects alongside other residents who may be examining the natural world from different perspectives. By working side by side in a supportive environment, OSGF hopes that these residents might experience cross-disciplinary or interdisciplinary inspiration.
This program strikes a balance between providing residents the opportunity to socialize with other residents, as well as ample time to work independently. Residents are also able to make appointments to visit OSGF's rare book Library during staff hours (Monday–Friday, 8am–4pm), volunteer at the Biocultural Conservation Farm, and spend time in the Oak Spring landscape and Formal Garden. The only requirement of residents is that they attend and help clean-up approximately three provided meals per week. Beyond the weekly meals, OSGF trusts the residents to use their time as they see best fit, and there will generally be a few optional weekly activities for residents to participate in.
Residents are not required to make work that addresses our site specifically, although we often find that residents who use their time for research and inspiration, are most satisfied with this residency experience.
Please read our 2022 Residency and Fellowship Handbook to learn more about the program and our site.
About OSGF
OSGF is a private operating foundation first established by Rachel ("Bunny") Mellon in 1993 and began operations in its current form after her death in 2014. The foundation's mission is to support and inspire fresh thinking and bold action on the history and future of plants, including the art and culture of gardens and landscapes.
Application process
To begin your application, please go here and locate the "2023 Residency and Fellowship Programs" application. Please note that there is one application for all of OSGF's 2023 residency and fellowship programs, and you will be prompted to select which programs you would like to be considered for. You will be asked to submit:
–A resume/curriculum vitae (not to exceed two pages)
–A 200–300-word statement on your artistic practice
–A statement of 200–300 words describing how your work relates to the Oak Spring Garden Foundation's mission to "perpetuate and share the gifts of Rachel ("Bunny") Lambert Mellon, including her residence, garden, estate and the Oak Spring Garden Library, to serve the public interest. OSGF is dedicated to inspiring and facilitating scholarship and public dialogue on the history and future of plants, including the culture of gardens and landscapes and the importance of plants for human well-being."
–Work samples:
For visual artists: five to ten images, please include the dimensions, year, medium, and title of each work sample. For writers creative, fiction, non-fiction, essayists, or other writers: seven to ten pages total that demonstrate your current interests. Please use 12-point font, one-inch margins, and double-space your writing sample. Do not include photocopies of published work, title pages, tables of contents or hyperlinks. Please be sure to state the genre of the work sample. For time-based artists, including: filmmakers, musicians, dancers, and performance artists: ten minutes cumulatively of work samples. OSGF encourages video files to be uploaded directly to Submittable, but when necessary, OSGF also accepts links to Vimeo or other external sites as long as the appropriate passwords are provided. For poets and playwrights: you may submit seven to ten pages total. Poetry may be spaced as needed, and scripts should follow standard script formatting.
The deadline to apply is Thursday, May 26 at 11:59pm EST.
Eligibility
OSGF recognizes that individuals may be at different stages in their lives when they arrive at a point where a dedicated period of focused activity may be helpful for their work. There is no expectation that residents be at a particular point in their career to apply for this residency. OSGF does, however, expect that residents be considerate, able to live with a housemate who might be in a different stage than themselves, and residents must be interested in interacting with the other members of their cohort, as well as other program participants who might be at OSGF.
OSGF does not allow pets or overnight visitors during the residency. Residents must arrive on the first day of the program, and depart on the last day of the program.
Award
Residents selected for a five-week session receive a 2,000 USD individual grant, and individuals selected for a two-week session receive an 800 USD individual grant. Residents are housed in shared accommodations for the duration of the program. Each resident will have a private bedroom and bathroom, and share a living space and kitchen with one to three other residents. Visual artists will have 24/7 access to a studio within 0.75 miles of their accommodations, and other residents will have a designated writing space in their accommodations. Residents will be asked to arrange transportation to Dulles International Airport or Union Station, and OSGF will provide transportation to our site in Upperville, VA.
Residency dates
Two-week sessions
Session I: Sunday, March 19–Saturday, April 1, 2023
Session II: Sunday, May 1–Saturday, May 13, 2023
Five-week sessions
Session I: Monday, May 22–Saturday, June 24, 2023
Session II: Monday, July 10–Saturday, August 12, 2023
Session III: Monday, August 28–Saturday, September 30, 2023
Session IV: Monday, October 16–Saturday, November 18, 2023
Selection process
Residents are carefully selected by a multi-round review process in which OSGF staff, residency alumni, and external jurors review and score applications. Residents are ultimately selected by panels of external reviewers, who are established and working in fields or practices relevant to the OSGF mission. The primary criteria for scoring applicants include: an applicant's current work's relationship to the OSGF mission; potential of applicant; and quality of work samples.
Due to the high volume of applications OSGF receives, they are unfortunately not able to provide individualized feedback to applicants who are not selected for a residency. Applicants will be informed of the results of the selection process by December 1, 2022.
*Images above: (1) 2021 residents and staff gathered for a presentation by Kaitlin Bryson, during the 2021 Interdisciplinary Residency, Session IV. (2) Oak Spring Garden Library. (3) Residents gather for a field walk with ecologist Michael Gaige. (4) OSGF's Biocultural Conservation Farm. (5) Clare Cottage, a typical residency accommodation. Generally, residents are housed two residents per house. Residents have a private bedroom and bathroom, and share a kitchen and living space. (6) Rokeby Farm, the portion of the property where residents are housed.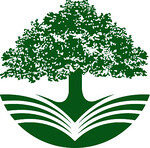 more from Oak Spring Garden Foundation