Sheida Soleimani: NEGOTIATORS​ & Emmanuel Van der Auwera: FULL A.L.I.C.E.
Photoforum Pasquart, Biel / Switzerland
July 3–September 4, 2022

July 1, 2022
We are excited to announce Photoforum Pasquart's summer exhibition programme with a double solo show by Sheida Soleimani and Emmanuel Van der Auwera. The two exhibitions are part of our curatorial theme of the year 2022, " Seeing through Clouds," dealing with the role of image archives and their claim to an alleged documentation of facts in the digital age. By reworking and combining biased footage, the artists develop a constructively critical access to photographic images and highlight how photography serves to regulate the ways in which stories are told and power relations are established:
Sheida Soleimani: NEGOTIATORS
July 3–September 4, 2022
Sheida Soleimani's works explore intersections of photography, sculpture, performance and film to highlight critical perspectives on political events in the Middle East and the Global North. Her multi-media collages use imagery sourced from the internet, especially that of politicians, torture victims and dictators. Through constructing staged sets in her studio and documenting these scenes with the camera, she aims to highlight a feminist take on historical and socio-political issues that are currently circulating within society. Referring to these scenes as a "theatrical tableaux", Soleimani often integrates people and animals to play the roles of her politicised characters, before photographing the scene as a three-dimensional collage image. Her technique can be read in the tradition of the 1920s Dada-movement, as known by artists like Hannah Höch, questioning the dissemination of information and pointing to the potential for critical redesign.
Sheida Soleimani (b. 1990, US/Iran) is the daughter of political refugees persecuted by the Iranian government in the 1980s. She resides in Providence and is currently an Assistant Professor of Studio Art at Brandeis University in Waltham, Massachusetts, USA. Recent solo exhibitions include Castello San Basilio, Puglia, Italy (2022), Providence College Galleries, Providence, USA (2022); Denny Dimin Gallery, New York, USA (2020); MoMA PS1, New York, USA (2017).
Emmanuel Van der Auwera: FULL A.L.I.C.E.
July 3–September 4, 2022
Emmanuel Van der Auwera's works challenge the self-evident nature of found documentary images that aim to produce facts and truth. His photographs, films and video installations use polarising visual material circulating in digital spaces, addressing the ethical responsibility in dealing with images of violence and collective trauma. In regard to the recent school mass shootings in the USA, the works on display are frighteningly topical. They can be read as a plea for a critical approach to mediatised depictions of violence. At the same time, they provide a fascinating insight into the merciless kaleidoscope of the digital image flux by questioning our visual literacy: How do images of contemporary mass media operate on various publics and to what end? Where does it cross the line to voyeurism? Which images do we trust and why do they go viral?
Emmanuel Van der Auwera (b. 1982, Belgium) lives and works in Brussels, Belgium. His work has been shown in numerous exhibitions, such as Centre Pompidou (Paris, France), Palais de Tokyo (Paris, France), Pinakothek der Moderne (Munich, Germany) or Ars Electronica (Linz, Austria). Recent solo shows comprise presentations at HEK (Basel, Switzerland) 2021 and at Botanique (Brussels, Belgium) 2019. In 2015, he received the Langui Prize for Young Belgian Art.
Curated by Jana Johanna Haeckel.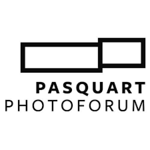 more from Photoforum Pasquart