Bharti Kher
Djinns, things, places
Perrotin, Hong Kong / China
November 14–December 15, 2018

November 14, 2018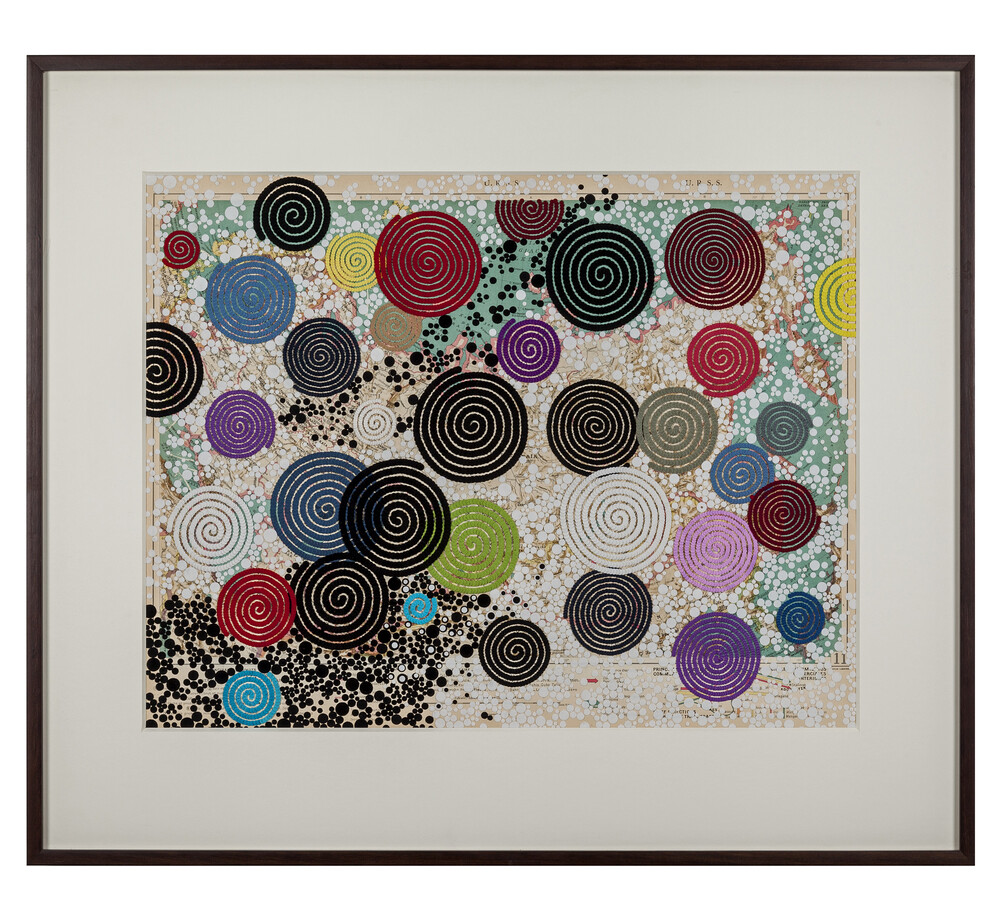 Perrotin Tokyo is pleased to present a solo exhibition of celebrated India-based artist, Bharti Kher.
Situated in a legacy of work that weaves as many linguistic pirouettes as material ones, Bharti Kher's first solo show in Japan is named Djinns, things, places for a reason. This time there is no pachyderm, no spermatozoid symbol covering it, no phallic largesse inviting us, as there was during the group exhibition she participated in at Mori Art Museum, Chalo! India: A New Era of Indian Art (2008). This time the elephant in the room is you and the introspective silence she has skilfully stitched for you to confront, rather to place within yourself. Here she stands in the land of the divine beasts that protect, and of spirit masters that never quite leave. It is in this land that belongs as much to Pokémon of today as it does to the mystical dragons of folklore, that Kher chooses to make the deepest of her dives, so far, into querying the oft-neglected brand of divinity that is both feared and heralded. If we listen carefully, she goes so far as to suggest that this divinity is something that lies within us. Djinns, things, places is thus as much a topical show, as it is a cornerstone of a magic-realist practice that has for some time now been toying with the mythical and bordering on the shamanic.

In this steadily evolving oeuvre where Kher constantly pushes materials into being "something that they may not quite want to be," the ideas of breaking and bricolage are not new. Neither is the coming together of the mirrors with the symbol most readily identified with her work: the bindi. For this show, however, Kher expounds upon these motifs and raises them towards the notion of repair. For all its lyricism, Kher's artmaking has often been described as an "act of refusal". Just as inhabiting a narrative means making it part of a self-fashioned hybridity, the act of fracture also amounts to refurbishment for her.

In this show, then, as geopolitical surfaces are disguised in order to repair as well as erase, reflecting surfaces are fractured into seemingly inchoate fragments, and markers of decisive identity are consciously avoided, what is being forged is a visual meaning-making device. The grammar of that language, and indeed the thread running through the show, is founded on a notion of indeterminate place. Place could be a sense of personal geography that the maps evoke, the locus-standi of selfhood (or its lack) that the mirror works suggest, or even the simple inability to sit between fixed narratives that the sculptures assert. All of these contain within them the possibility of looking at our own bodies in relation to the world and to experiencing them in a myriad of possibilities.

Of her studio practice, Bharti Kher has said "I break things to know them better. I am always asking if you push a little more what will happen?" Djinns, things, places is her invitation to viewers to "smell with their tongues and to taste with their eyes," but above all to do what she has been doing in her studio repetitively—push. It is through this act of insistence beyond the limits of material that she creates the alchemy of her hybrid worlds.