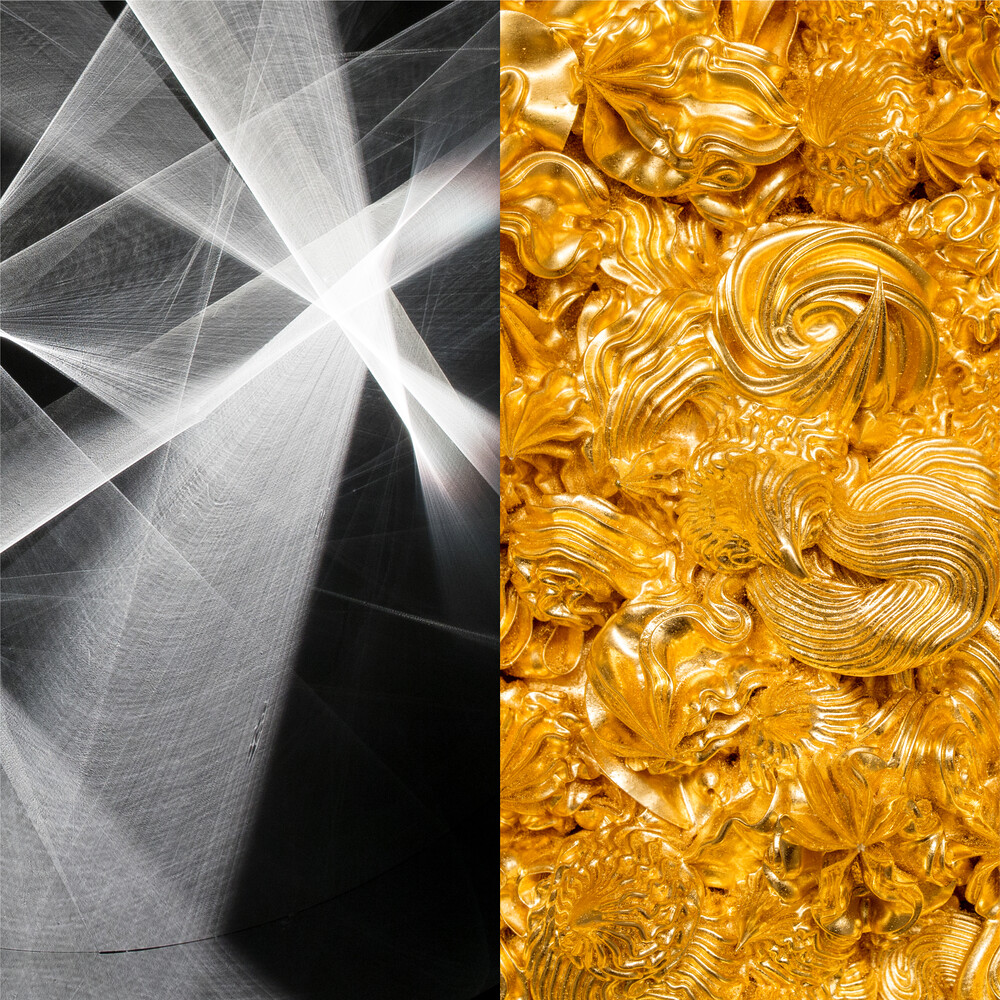 Xu Zhen
The Glorious
Julio Le Parc
LIGHT - MIRROR
Perrotin, Hong Kong / China
March 25–May 11, 2019

March 18, 2019
Perrotin Hong Kong is pleased to present two concurrent solo shows by Chinese artist Xu Zhen and Paris-based Argentine artist Julio Le Parc.
The Glorious is Xu Zhen's third solo exhibition with the gallery, following Civilization Iteration in Paris and a subsequent installment in Seoul. This show will feature three of the artist's signature work series: Under Heaven, Eternity, and Evolution, showcasing a variety of installations, paintings, and sculptures. Since the founding of MadeIn Company in 2009, Xu Zhen has produced works in a corporate fashion, utilizing modern production mechanisms to tackle the current plight of art amidst globalization and capitalization. By juxtaposing classical elements of civilization throughout human history and making them collide, the artist resuscitates visual experience in everyday life and prevalent symbols of art history, enabling spectators to interpret a host of issues—the value of art, clashes of culture, geopolitics—in a different light.
Under Heaven-Gold, on show in this exhibition, is a brand-new revamp of an existing series, Under Heaven, in which bright-colored pigments are densely and profusely applied onto the canvas using cream piping bags, resulting in baroque-style squiggles and swirls evoking carnivalesque revelry in a realm under heaven conjured by the artist. XU ZHEN® consistently employs readily digestible artistic experiences, which take on a satirical function as metaphors for modern society's excessive consumerism and explore the limits of commodifying art. As some of the most representative series of works by Xu Zhen, Eternity and Evolution follow through an examination of geoculture. Eternity takes inspiration from the headless statues found in China and the West. By reproducing and grafting these statues—symbols of mankind's triumph—together, the artist provides a new civilizational paradigm for the relationship between violence and the sublime, confrontation and coexistence, and dilapidation and imperishability.
LIGHT - MIRROR is the first exhibition dedicated to the Paris-based Argentine artist Julio Le Parc in Asia, and his third with the gallery following his inaugural show in New York in 2016, and Bifurcations in Paris in 2017. The 90-year-old pioneer of op art and kinetic art has conceived two site-specific installations for this exhibition, which also comprises recent mobiles and paintings.
Born in 1928, Le Parc gained international recognition as one of the leading figures of the Groupe de Recherche d'Art Visuel (GRAV). Le Parc's works revolve around the repetition of basic geometric forms, whose organization according to rigorous sequential procedures allows for potentially infinite progressions.
Displayed in separate rooms, the immersive installations conceived for this exhibition both literally and figuratively pull the viewers in different directions, further triggering rather antagonistic reactions. Espace à pénétrer avec trame et miroir courbe (Variation du labyrinthe de 1963) (2019) is a substantial variation of Le Parc's original contribution to the GRAV's 1963 labyrinth. It consists of two large semi-cylindrical structures made of curved mirror walls, inside and outside which visitors can freely circulate. Bringing to mind the traditional house of mirrors in funfairs, this maze-like installation prompts a resolutely playful experience among the audience. Plunged into complete darkness, Continuel lumière cylindre au plafond (1962–2019) offers a purely contemplative spectacle. Visitors are invited to lie down and gaze at the circular choreography of light beams on the ceiling.
Among other works on display, two mobiles from the series Continuel Mobile (2018) evoke celestial forms. They both consist of either mirror or translucent yellow slats, which the artist assembled together into delicate constellations hanging from the ceiling. Four recent paintings from the decades-long series Alchimie (2017–18) suggest, perhaps, the most enlightening thought. While they each derive intricate rainbow-like clusters of dots from simple geometric motifs that Le Parc realized within his signature fourteen-color palette, their title points towards something beyond the strict execution of sequential procedures. Whether it relates to the viewers' perception and motion or Le Parc's own journey through his practice's constant rejuvenation, he has kept for the past sixty years this unyielding sense of freedom that makes great artists in the long haul.