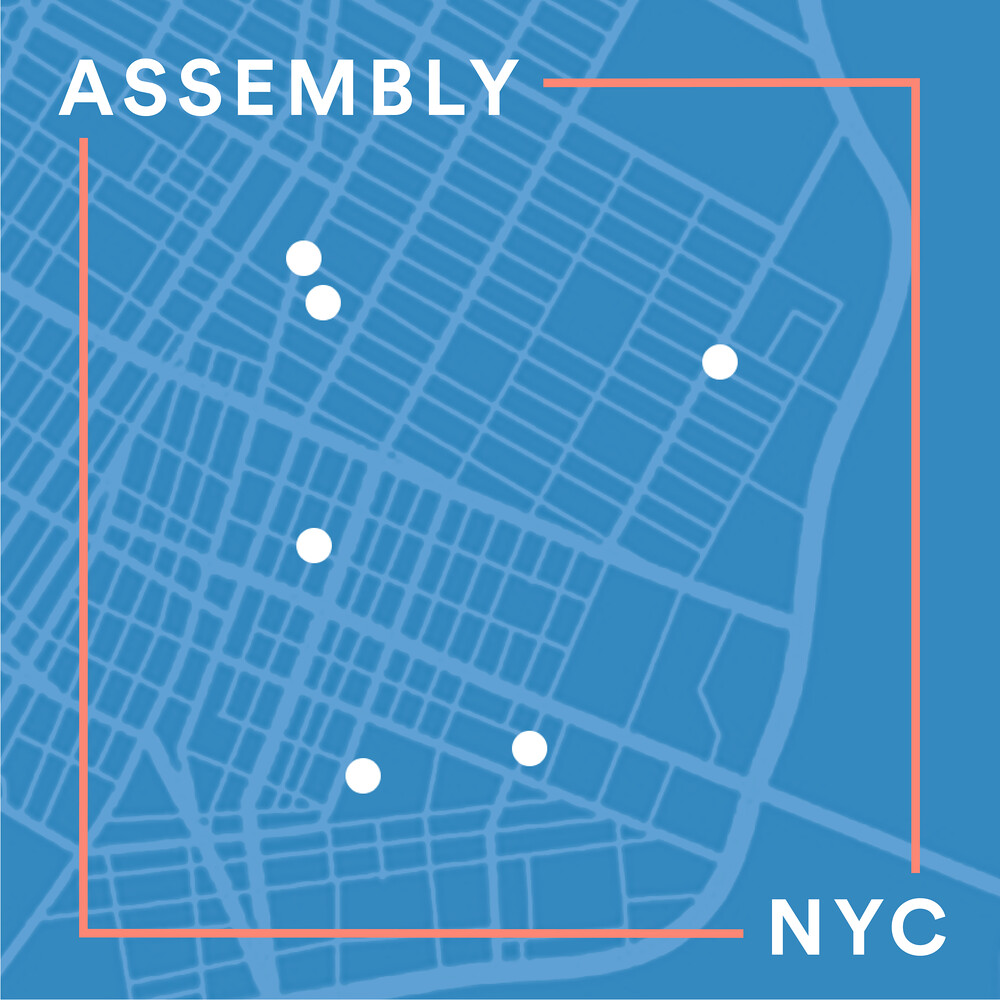 A Blade of Grass Assembly and release of magazine issue 2
A Blade of Grass, Brooklyn / United States
April 13, 2019

March 13, 2019
A Blade of Grass, an arts nonprofit and content creator dedicated specifically to supporting socially engaged art, is pleased to announce its new Assembly program alongside the release of Issue 2 of A Blade of Grass Magazine.
A Blade of Grass Assembly is a biannual day-long learning exchange and magazine launch for creative changemakers to investigate the methods, ethics, challenges, and joys of practicing art that advances social justice.

Co-presented by FABnyc on Saturday April 13, the spring 2019 Assembly will explore the diverse partnerships that make social change through art possible. As socially engaged art projects frequently bring together a unique ecosystem of participants, community members, city agencies, business owners, community-based organizations, and/or non-profit organization partners, the Assembly will examine key practices to creating sustainable, thriving project ecosystems that positively impact communities.

Sound artist and activist Robert Sember will deliver a keynote address, followed by a full afternoon of site visits to Lower East Side arts and culture organizations and small group discussion. Participating host sites include FABnyc and Downtown Art, Abrons Arts Center, Loisaida Center, Magnum Foundation, University Settlement, and a tour of the Seward Park Urban Renewal Area (SPURA) with Gabrielle Bendiner-Viani of the Layered SPURA Project. Each of these intimate site visits will provide an in-depth look at how artists, cultural organizations, and community members have developed successful working relationships.
A Blade of Grass Magazine
Providing the thematic basis for the spring 2019 Assembly programming, issue 2 of A Blade of Grass Magazine presents a collection of writing by artists, curators, and thought leaders in the socially engaged art field focused on the theme of "who," examining the wide range of stakeholders in community-embedded art projects.
In a transcription of an A Blade of Grass public program, Mierle Laderman Ukeles, Rad Pereira, and Rachel Barnard discuss their experiences as artists embedded within New York City government agencies and the impact of artist-municipal partnerships. Theater artists ashley sparks and Trey Hartt write about their process incorporating multiple voices to build their participatory theater project Good Old Boys, which examines southern white male identity. In an interview, curator and director of The Showroom (London) Elvira Dyangani Ose discusses the unique opportunities of curating socially engaged art and its potential to reach a wide range of audiences. A Blade of Grass Executive Director Deborah Fisher writes about the responsibility of art institutions to create a sense of belonging.
Additional contributors include A Blade of Grass Director of Field Research Jan Cohen-Cruz, Robert Sember, and artist Melanie Crean, with a reprinted essay by Liz Lerman. Artist Dread Scott offers counsel as advice columnist.
Physical copies of issue 2 will be distributed only to Assembly attendees, while a free digital version will be available online mid-April. Assembly tickets are available online.
About A Blade of Grass
A Blade of Grass believes in the power of socially engaged art and artists to participate meaningfully in creating a more equitable and compassionate future. We provide direct financial support to artists who collaborate with communities to generate exchanges, experiences, and structures that enact social change. We also create greater visibility for the socially engaged art field by producing multimedia content, public programs, and research about this work.
Supporters
Our work is made possible through the generous support of a growing family of individual donors and foundation and government partners. We are grateful for major contributions from David Rockefeller Fund; National Endowment for the Arts; the New York City Department of Cultural Affairs in partnership with the City Council; the American Chai Trust; and the New York State Council on the Arts with the support of Governor Andrew M. Cuomo and the New York State Legislature.
Media contact
Emma Colón, Communications Associate, T 646 945 0848 / ecolon [​at​] abladeofgrass.org
more from A Blade of Grass