Fifth International Digital Art Biennial
METAMORPHOSIS
ELEKTRA
November 19, 2021–January 16, 2022

November 19, 2021
The fifth International Digital Art Biennial (BIAN), organized by ELEKTRA, returns this fall to Arsenal Contemporary Art Montreal. Postponed due to the sanitary situation, the BIAN, a major exhibition entirely dedicated to contemporary digital art and presented since 2012, will be held from November 19, 2021 to January 16, 2022.​
After a cycle around the theme AUTOMATA: Art Made by Machines for Machines, the theme of this fifth edition will be METAMORPHOSIS—a topical subject that echoes the pandemic situation and the changes it brings in our lifestyles. Curated by DooEun Choi from South Korea, with East Asia—South Korea, Japan, China—as the guest region, BIAN will bring together 17 works, some of them North American and Canadian premieres, by 15 local and international artists and collectives.
On display are: Space Dreams, Urban Dreams, Nature Dreams (2020) by Refik Anadol (Turkey/US), Castles Made of Sand (2015) by Michel de Broin (Québec, Canada), Alter Ego (2020) by Cadie Desbiens-Desmeules (Québec, Canada), Soul Shift (2018) by Justine Emard (France), Kiss, or Dual Monitors (2017) by Exonemo (Japan), Antibodies (2020) by Daniel Iregui (Colombia/Québec, Canada), LifeFORM (2020) by Herman Kolgen (Québec, Canada), unfold (2016) by Ryoichi Kurokawa (Japan), I+CARE (2019–20) by Ahreum Lee (Korea), Doku-Human (2021) by Lu Yang (China), Liminal (2018) by Louis-Philippe Rondeau (Québec-Canada), Panorama of the Anthropocene (2020) by Oli Sorenson (Québec, Canada), Gravity Series (2018) by David Spriggs (UK/British Columbia, Canada), Prosperity II (2020) by Samuel St-Aubin (Québec, Canada), I.C.U (Intensive Care Unit) by Bill Vorn (Québec, Canada).
Co-curated by DooEun Choi, Art Director of Hyundai Motor and Alain Thibault, Artistic Director of ELEKTRA.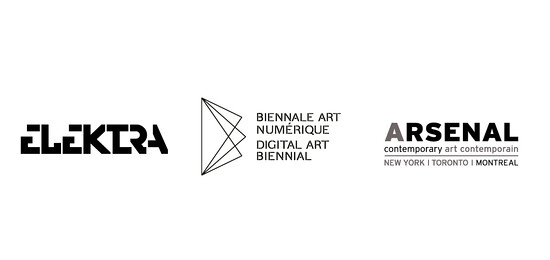 more from ELEKTRA