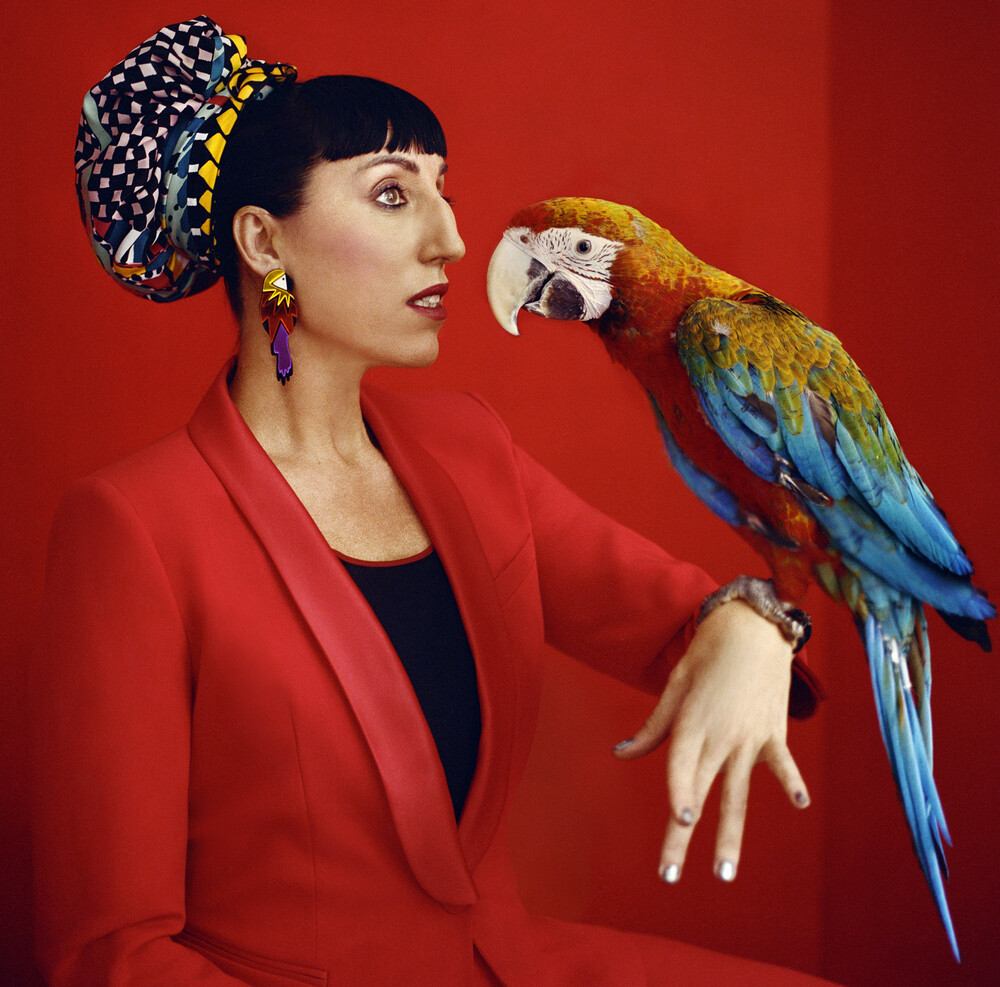 Guest of honor: Rossy De Palma
Paris Photo, Paris
November 10–13, 2022

September 16, 2022
For the 25th anniversary edition, Paris Photo welcomes actress and multidisciplinary artist Rossy de Palma as guest of honor. Model and muse for many photographers and passionate about photography herself, Rossy de Palma has curated a selection of 25 artworks which visitors will be able to discover throughout the galleries' booths. An opportunity for Rossy de Palma to share her personal favorites and for visitors to delve into her aesthetic universe.
Rossy de Palma
Rossy De Palma, an emblematic actress of Spanish cinema, was revealed to the general public by Pedro Almodovar in 1986 in The Law of Desire; with him she starred in Women on the verge of a nervous breakdown (1988), Tie me up! (1989), Kika (1993), The Flower of my Secret (1995), Broken Embraces (2009), Julietta (2016), Madres Paralelas (2021)... Her film career became international in 1990, under the direction of Robert Altman Prêt à Porter (1994), Mike Figgis The Loss of Sexual Innocence (1999), Karim Dridi Foul Play (1998), Patrice Leconte Do Not Disturb (2014), Mehdi Charef Graziella (2015), Amanda Sthers Madame (2017), Terry Gillian The Man Who Killed Don Quixote (2018) or more recently Benjamin Millepied Carmen (2022).
A multidisciplinary artist and fashion muse, Rossy de Palma's rebellious yet endearing personality has seduced many designers in Haute Couture, Music, Photography and the Arts from around the world. From New York to Paris, she is also an acclaimed performer on great stages of Theatre and Opera.
A loyal friend of the Cannes Film Festival, Rossy De Palma was a member of the Official Jury in 2015 under the presidency of Joel and Ethan Cohen and President of the Caméra d'Or in 2022.
Rossy de Palma has inspired renowned photographers, regularly presented at Paris Photo, such as Alberto Garcia Alix, Pierre & Gilles, Richard Avedon, Roxane Lowit, Ouka Leele and of course Gorka Postigo for this year's edition.
Portrait by Gorka Postigo—photographer
Illustrating this special collaboration with Paris Photo, Spanish artist Gorka Postigo's 2018 photograph for the Spanish edition of Vogue magazine was chosen by the Paris Photo team at the suggestion of Rossy de Palma. Gorka Postigo studied architecture between Madrid and Milan. After his formative years, he focused on photography, more specifically on fashion and documentary photography. Evolving in a world of romanticism and weirdness, his portraits play with fantasy, beauty, art history and a touch of the absurd. Both cinematic and graphic, Gorka's photographs are visually striking and playful.
Paris Photo
Paris Photo, the leading international fair dedicated to the photographic medium, is held each November in the heart of Paris. For 25 years, the fair has contributed to the development and support of photographic creation by promoting the work of gallery owners, publishers and artists. The 25th edition of Paris Photo is organized around three sectors bringing together 183 exhibitors from 31 countries. The main sector brings together 134 galleries from 29 countries with 14 new participants. The Curiosa sector, dedicated to emerging artists, brings together 16 galleries from nine countries with 11 new participants. And the book sector brings together 34 publishers and specialized book dealers—including four new participants, from nine countries—offering artist signature sessions. A program of conversations, exhibitions and prizes is offered to visitors allowing them to develop their knowledge of the medium.